Delivery
UPDATE: We're currently testing shipments from our new US warehouse. Average delivery time is up to 7 business days. The cost of local shipment is $12.50.
---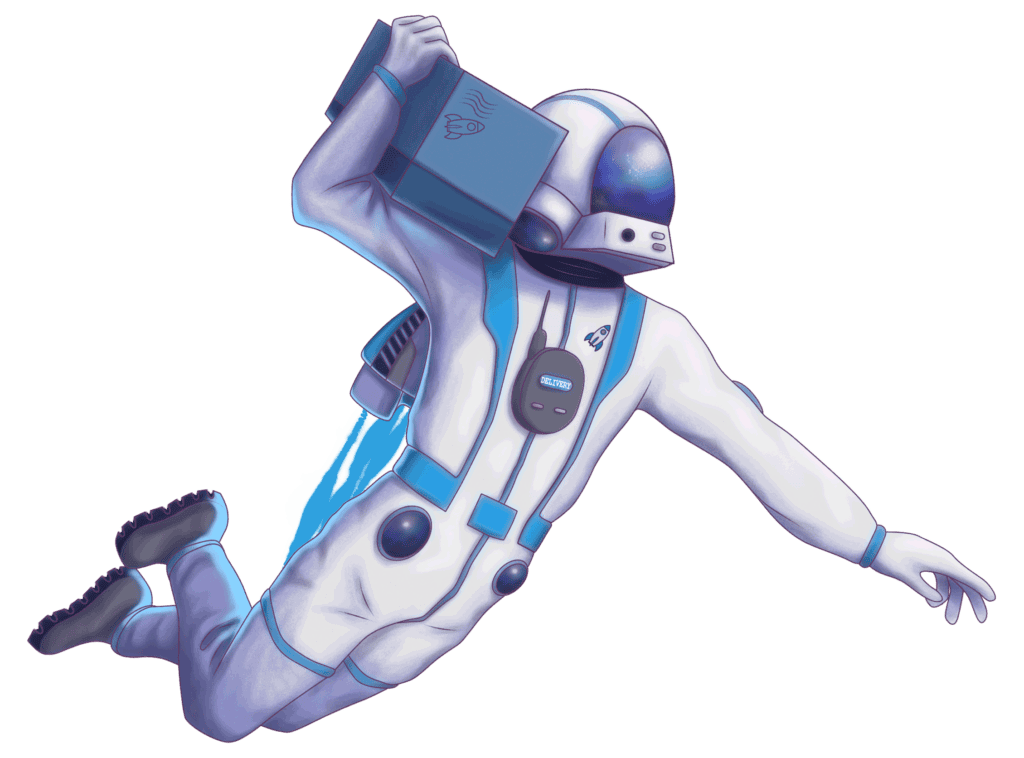 Cosmic Nootropic is an international company with the headquarters in Georgia (Europe).
We have warehouses in Kazakhstan, Georgia, and Russia.
At the moment, we ship only from Russia and Kazakhstan: the delivery takes about 20-30 business days and costs 25 USD. Shipping from the US is not available. To get more detailed information about the current situation, you can read this post.
Where do we ship to?
We offer worldwide shipping to the following destinations: Australia, Bulgaria, Canada, Croatia, Cyprus, Finland, France, Greece, Hungary, Hong Kong, India, Israel, Japan, South Korea, Latvia, Lithuania, Malta, New Zealand, Puerto Rico, Romania, Serbia, Singapore, Switzerland, Taiwan, Thailand, Turkey, United Arab Emirates, United Kingdom, United States.
What if I did not find my country in the list above?
If you did not find your country, it means that we have little shipping experience with that destination. We can still ship your order upon your request. But please note that we will not be able to offer our Reshipment & Refund guarantees in that case.
Where do we source our products?
We source authentic pharmaceuticals from Russia, Kazakhstan, Belarus, Latvia, and Georgia.
Shipping from Russia
The shipping cost starts from 25 USD.

The products are generally 15-30% cheaper.

It takes 20-30 business days on average for the order to be delivered.

It is available for products located in Russia and excludes certain destinations such as Australia, New Zealand, Sweden, Finland, Poland, and Denmark.

Express Mail Service (EMS) is no longer available for shipping from Russia. This is a significantly more expensive option with exactly the same speed of delivery. Upon request, we can offer it at a cost starting from 79.9 USD.

DHL is not available for shipping from Russia because DHL prohibits the shipping of supplements and medical products.

It is recommended to choose delivery from Russia when ordering temperature-sensitive products such as Semax, Selank, Visomitin, etc, or when placing large orders

.

The shipping and delivery is carried out on business days only.
*Shipping from Georgia and Kazakhstan is available upon request with the cost of delivery starting from 49.9 USD. This option is subject to stock at these two warehouses.
What happens after I pay for my order?
On working days your order is usually assigned a tracking number within 6-18 hours after it is marked as paid. You will also receive regular updates to your email about the whereabouts of your parcel.
Do you guarantee that I will receive my order?
Please refer to the page dedicated to Reshipment & Refund.
Can delivery take longer than expected?
It may take longer if you order specific products that require pre-ordering from our suppliers in Russia (e.g. Cytomaxes, Cytamins, Cytogens, and some others). In other cases, it is unlikely for international delivery to take more than 3-8 weeks.
Customs and Taxes
With regard to international delivery, the customs reserve the right to hold your products for inspection. The chance of an inspection is usually small unless you ordered products from Russia to the EU, Australia, UK, or Canada.
Before ordering please check that you are not from a high-risk country. We are not liable for problems arising from your country's customs regulations. Do not ignore your country's customs regulations.
Legal Terms
Prior to ordering please check our Terms & Conditions section. In most countries, it is legal to order non-scheduled compounds and pharmaceutical products for individual consumption or for research.
Contact Us
If you have any questions, suggestions or are not fully satisfied with the service you receive, please contact us. We will be glad to receive your feedback and assist you.