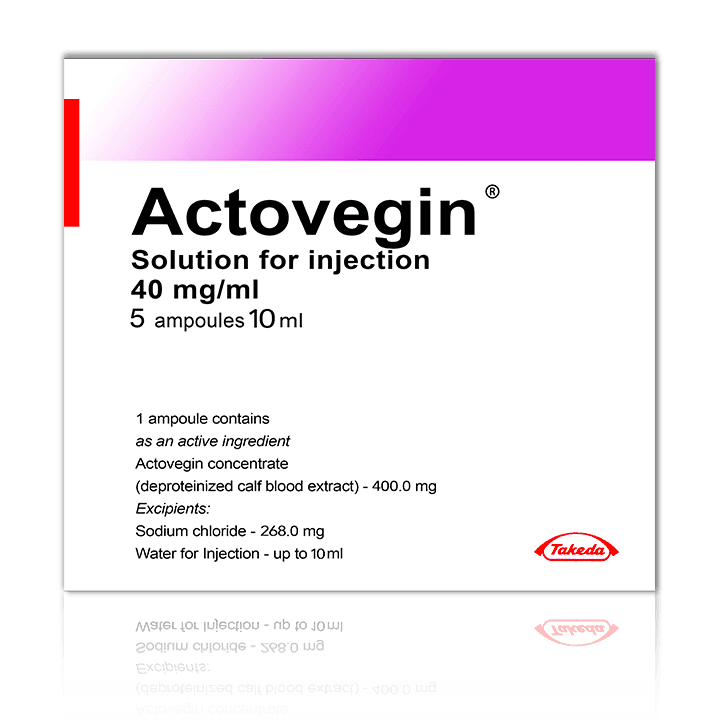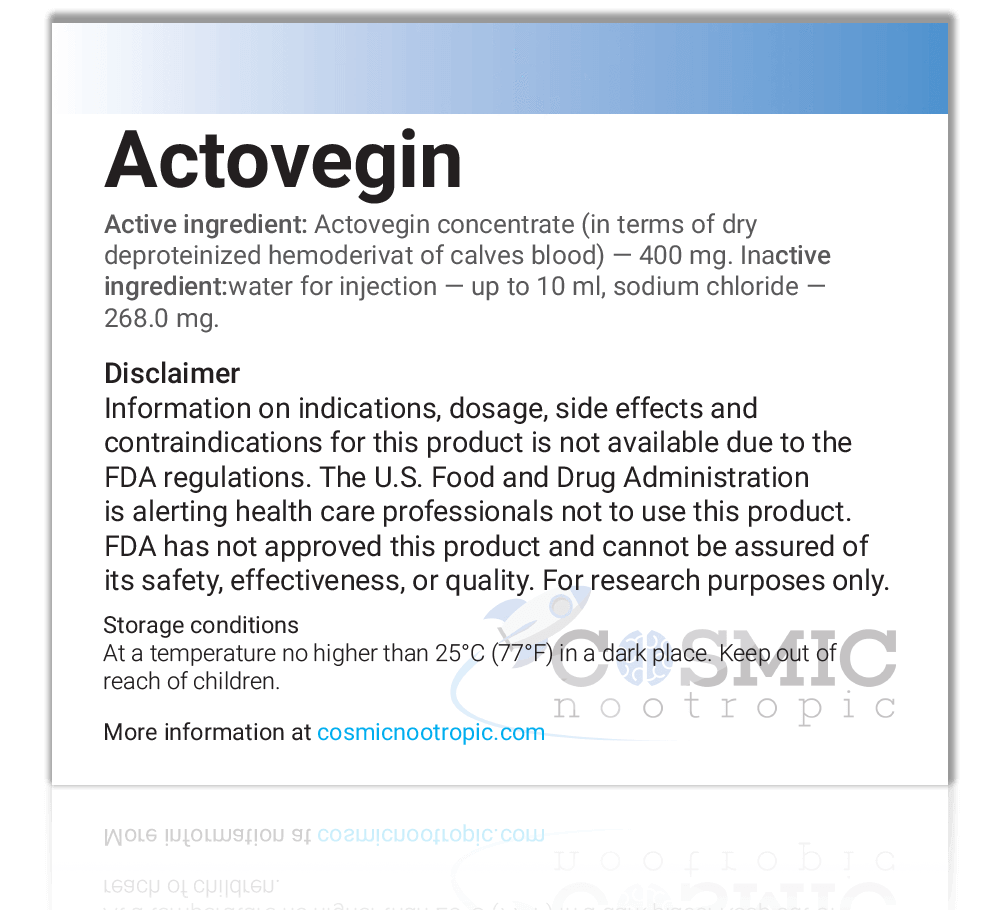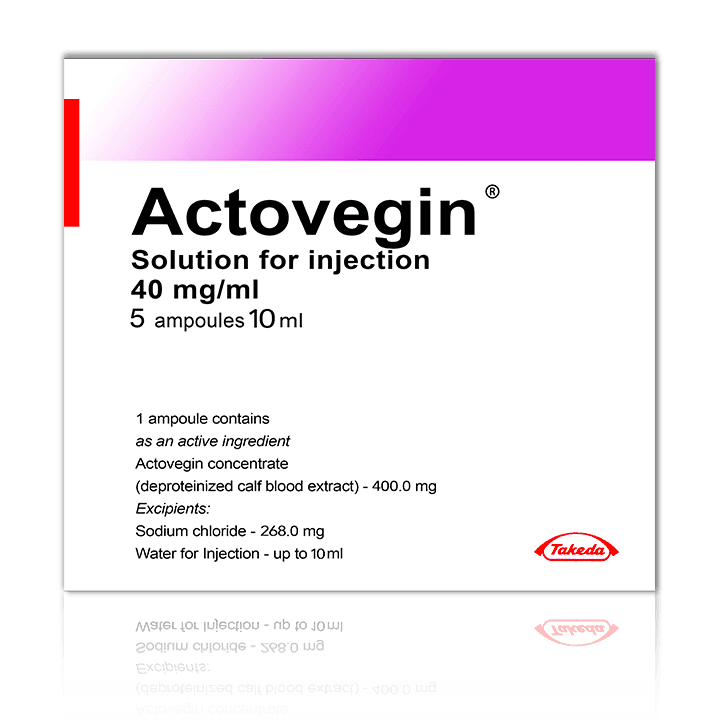 Buy Actovegin injections and tablets with 3–7 day fast domestic delivery within the US ($5) – just choose "Ships from: US (+15%)"
Many decades ago shepherds in Switzerland noticed that young calves are able to heal their injuries and regenerate their tissue much faster than older calves. However, it was only in 1957, when Swiss scientists obtained a highly purified extract from the blood of young calves and developed the drug which is now, after countless improvements, called Actovegin.
Actovegin enhances aerobic oxidation, absorption of glucose, and oxygen uptake in tissue. For this reason, Actovegin has been used by athletes who wanted to speed up the recovery process and enhance physical performance and stamina. It is also a great drug to treat various sport injuries. Similar to Bemitil. 
From a medical viewpoint, you can buy Actovegin for the following treatment applications:
Malfunction of the blood circulation and trophic disturbances in the brain;
Impairment of peripheral blood circulation and associated diseases;
Dermal transplants and acute and chronic wounds.
The drug is a combination of various physiologically active ingredients:
Amino acids, e.g. ornithine, leucine, alanine, glutamate, proline, glycine, taurine, etc;
Oligopeptides;
Lipids;
Oligosaccharides;
Nucleosides, e.g. adenosine, uridine;
Antioxidants;
Electrolytes, e.g. Na, Cl, K, Mg, Ca, F, Fe;
Microelements, e.g. Cu, Si, Se, Zn.
The organic compounds account for 30% of the extract. There is also an ointment with the same active ingredient – Solcoseryl.
As a starting material, the blood of young calves less than 3 months is used. The extract is obtained by the ultrafiltration method, which ensures that there is no prion.
As of 2015, Actovegin has been approved in 17 countries including Russia, China, South Korea, Latvia, and some others.
Produced by Takeda, Austria/Russia. Read more about the producer in this blog post.
---
Legal Disclaimer
This product has not been approved by the US FDA. All statements on this page are for informational purposes only and have not been evaluated by the US FDA.
This product is not intended to diagnose, treat, cure, or prevent any disease. See more
Dosage and administration
Pills
Take 1-2 tablets 3 times per day prior to meals. Do not chew the tablet. Drink some water after the administration. The course of treatment is 4–6 weeks.
Injections
Inject 5–10 ml intramuscularly or intravenously 3-4 times per week. (In case of mild metabolic disturbances the dose is 5 ml; In case of severe metabolic disturbances, injuries, and strokes the recommended dose is 10 ml).
Side effects
As a rule, the compounds of Actovegin are very well tolerated. However, depending on the ROA and the dose, the drug can cause allergic reactions.
Overdose
Overdose cases have not been reported.
Manufacturer
Takeda Pharmaceutical, Austria/Russia. 
Related products
Longidaza® (Longidaze) is an enzyme / anti-fibrotic supplement. It has a pathogenetic effect in inflammatory processes in the pelvic organs and in other diseases that may lead to fibrosis, and formation of adhesions and scars. Longidaze consists of two active components: enzyme hyaluronidase with direct anti- fibrotic and cleaving (proteolytic) effects; and high molecular weight carrier with an anti-inflammatory effect. It's used in complex and monotherapy of various pathologies.