We are currently working on replenishing our warehouse in the US as many products might be out of stock.
•
We are currently working on replenishing our warehouse in the US as many products might be out of stock.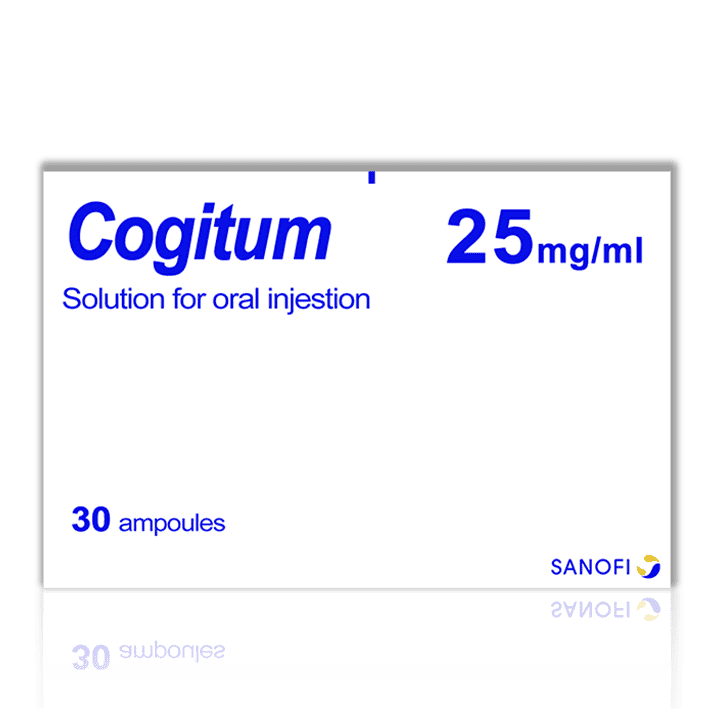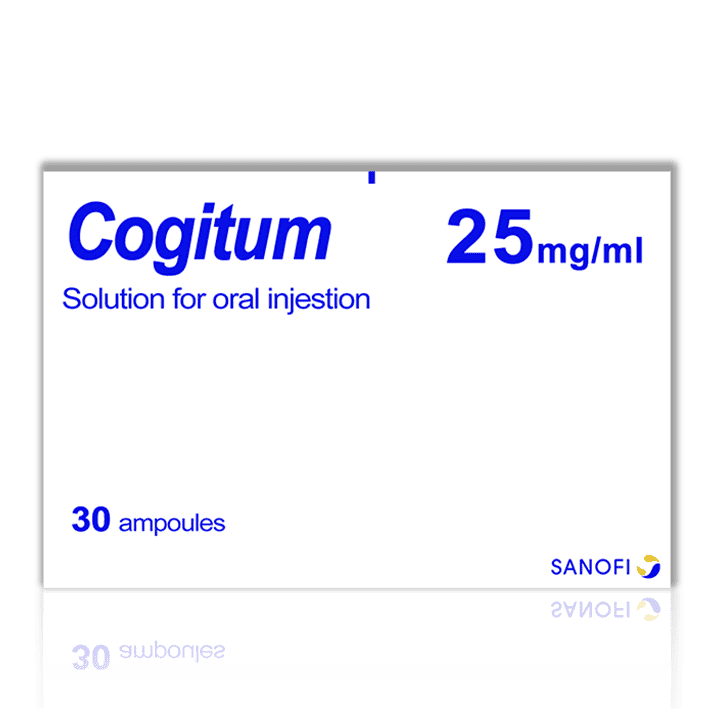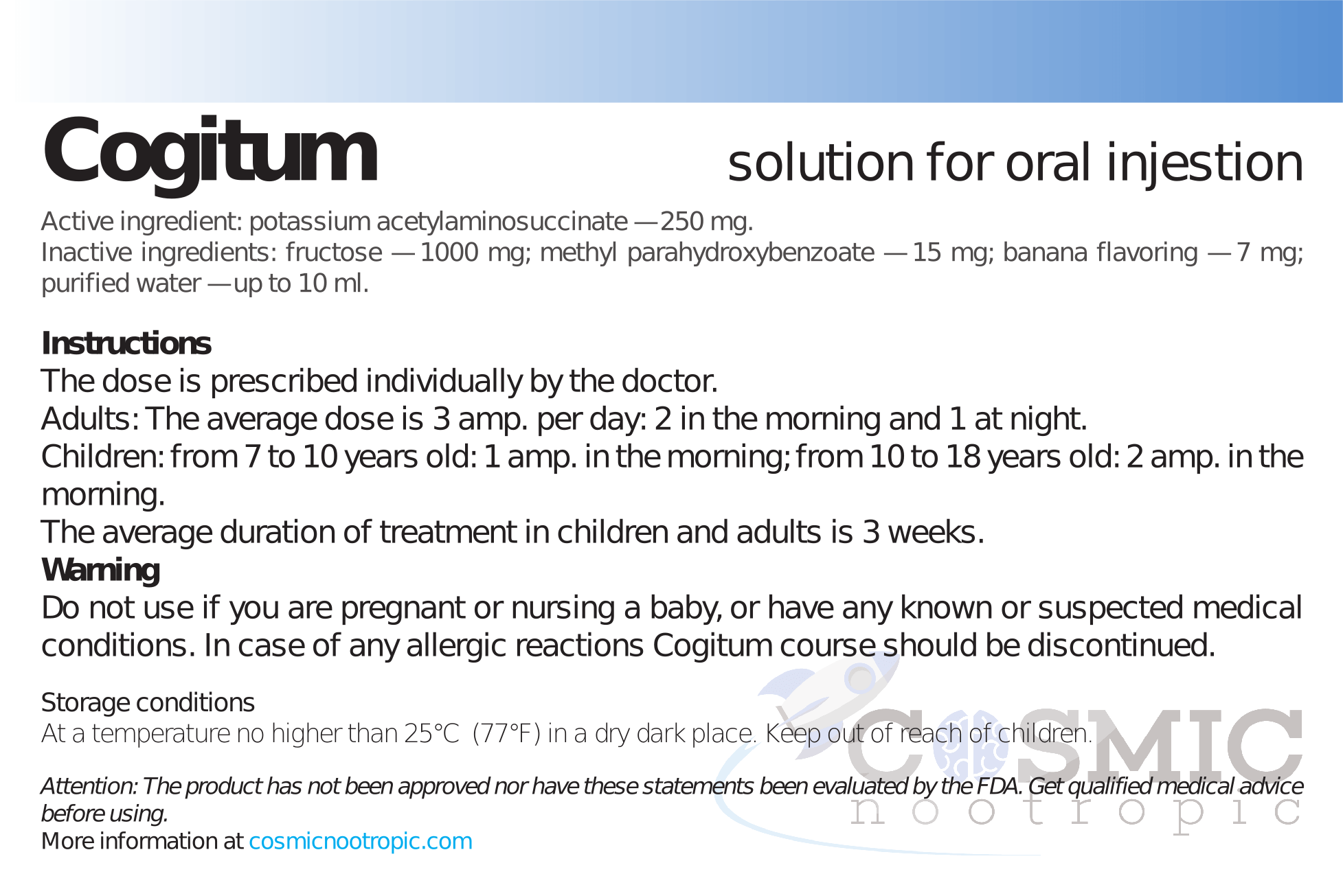 AUTHENTIC PRODUCTS
Only original pharmaceutical products that passed 3 stages of clinical trials.
GMP QUALITY
Our products are produced on GMP or state licensed factories.
10% CRYPTO DISCOUNT
10% discount for paying in BTC or other cryptocurrency.
PAYMENT BY CARD
Convenient Payment by Visa or MasterCard.
GUARANTEED DELIVERY
Guaranteed delivery times and clear Reshipment & Refund Rules.
PROMPT SHIPPING
Different shipping methods and same or next day shipping.
Cogitum is an adaptogen with tonic and stimulating properties. It has a 40-year-long track record of successful application.
Cogitum is widely used in pediatrics and child neurology for treating delayed development, asthenic syndrome and for increasing endurance and mental performance in children and adolescents during high loads. The drug is prescribed in children aged 7 years and older. It enhances memory due to D-Aspartic acid which is a well-known metabolite. Cogitum is well tolerated in children and has a significant effect. However, it does not provide for an immediate effect as the child's mental state improves gradually.
Cogitum is also a good option for adults in case of asthenia, heavy workload, recovery from different diseases, or the need for an increase in mental performance.
Pharmacodynamic properties
The drug is based on N-Acetylaspartic acid, which is a biologically active compound contained in the central nervous system (CNS). The drug stabilizes nervous regulation and has a stimulating effect.
Indications
As part of complex therapy of asthenic syndrome;
Fatigue with/without low mood;
As an adjuvant for antidepressants;
In pediatrics, Cogitum can be used as part of complex therapy of intellectual disability, birth defects of the central nervous system, delayed mental and speech development, delay in motor skills development, etc.
Produced by Sanofi, France.
Buy Cogitum medication at Cosmic Nootropic! 
---
Legal Disclaimer
This product has not been approved by the US FDA. All statements on this page are for informational purposes only and have not been evaluated by the US FDA.
This product is not intended to diagnose, treat, cure, or prevent any disease. See more
Contents
30 ampoules per pack, 10 ml.
Active ingredient: N-Acetylaspartic acid 250 mg;
Inactive ingredients: Fructose 1,000 mg, methylparaben 15 mg, banana flavoring 7 mg, purified water up to 10 ml.
Dosage and administration
Oral administration. The dosage is to be determined by the doctor.
The average dose for adults is 3 ampules per day: 2 in the morning and 1 before sleep. Dosage for children aged 7 to 10 is 1 ampule in the morning. Dosage for children aged 10 to 18 is 2 ampules in the morning.
Side effects
Allergic response.
Storage conditions
Keep out of the reach of children. Store in a dark place at a temperature not higher than 25°C.
Shelf life is 3 years.
Manufacturer
Sanofi, France.
Thank you!
You will now receive regular updates from us!