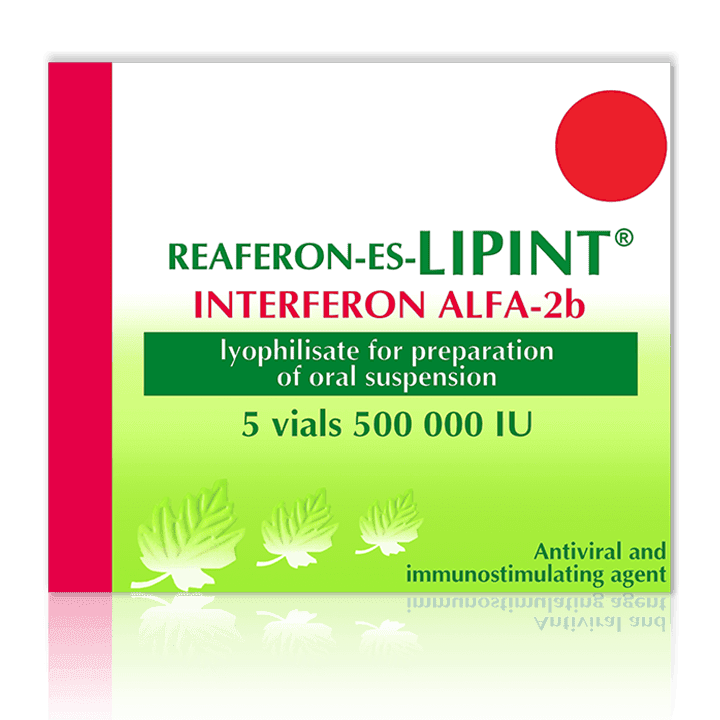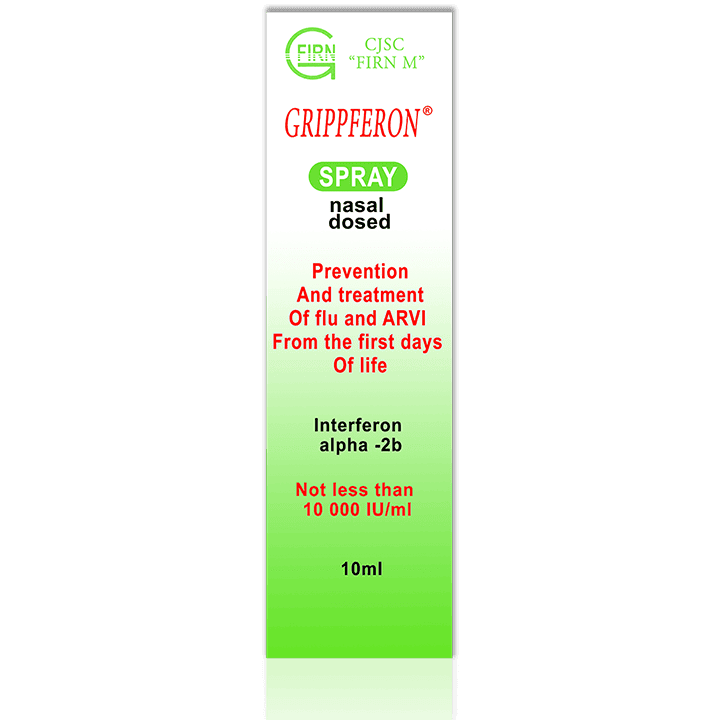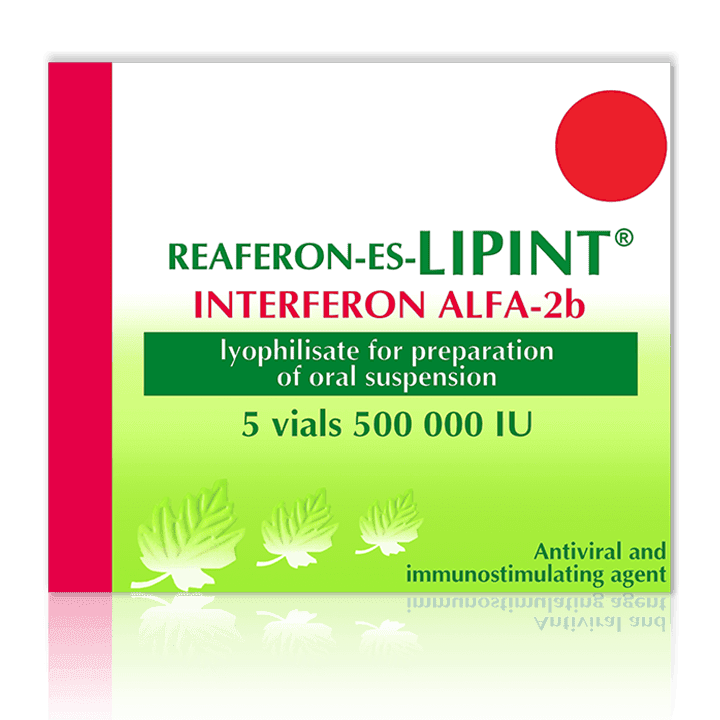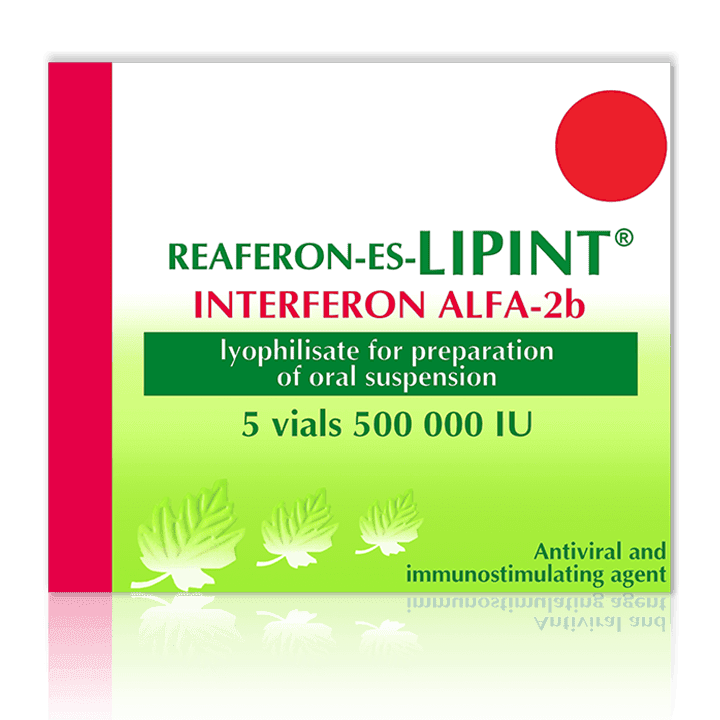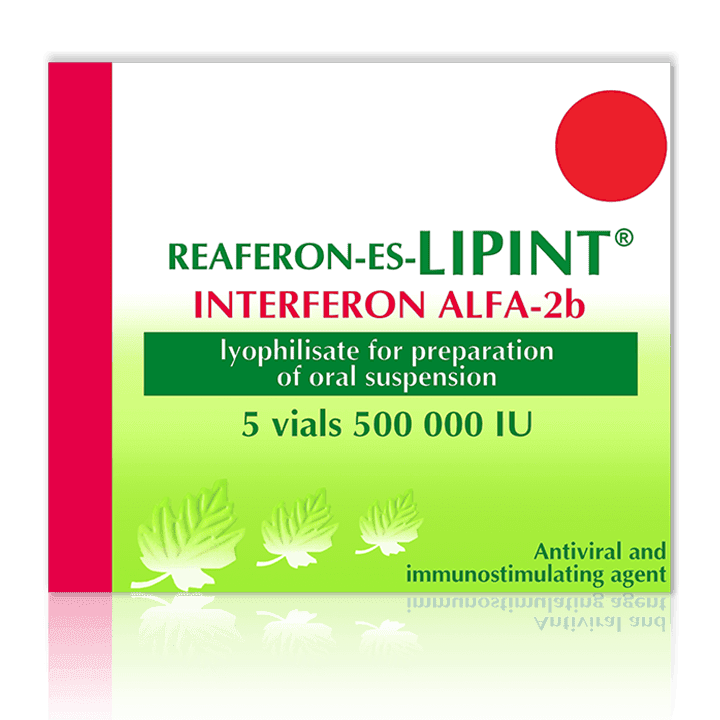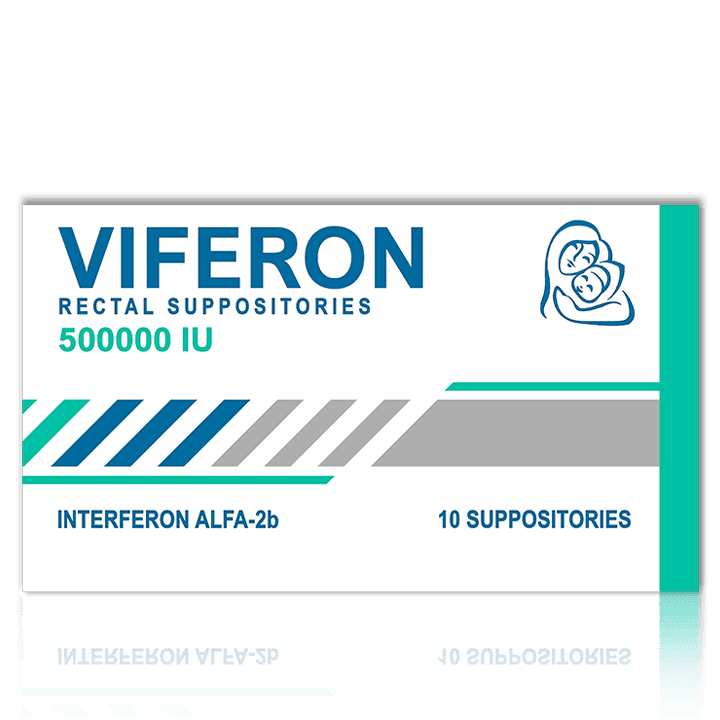 AUTHENTIC PRODUCTS
Only original pharmaceutical products that passed 3 stages of clinical trials.
GMP QUALITY
Our products are produced on GMP or state licensed factories.
10% CRYPTO DISCOUNT
10% discount for paying in BTC or other cryptocurrency.
PAYMENT BY CARD
Convenient Payment by Visa or MasterCard.
GUARANTEED DELIVERY
Guaranteed delivery times and clear Reshipment & Refund Rules.
PROMPT SHIPPING
Different shipping methods and same or next day shipping.
You can buy a variety of Interferon alfa-2b products from us with the fastest delivery! We offer them in injections, powder, suppositories, and nasal spray forms.
Interferon alfa-2b is an antiviral or antineoplastic drug that consists of 165 amino acid residues. It is a recombinant form of the protein interferon alpha-2 that was originally sequenced and produced recombinantly in the laboratory of Charles Weissmann at the University of Zurich. It has been used for a wide range of indications, including viral infections and cancers. This drug is approved around the world for the treatment of chronic hepatitis C, chronic hepatitis B, hairy cell leukemia, Behçet's disease, chronic myelogenous leukemia, multiple myeloma, follicular lymphoma, carcinoid tumor, mastocytosis, and malignant melanoma. The medication is also being used in clinical trials to treat patients with SARS-CoV-2.
Interferon alpha-2b is a more purified form of the substance compared to interferon alpha. It contains only one type of protein and, accordingly, is better tolerated during administration. 
In CosmicNootropic store, we have several options of interferon alfa-2b preparations. In addition to Altevir Interferon Alfa-2b injections, we offer other forms of the drug. Namely, Reaferon powder, Viferon suppositories, and Grippferon nasal spray. Information about these forms is presented below.
Altevir
Altevir comes in an injection form. The most effective way to administer interferons is said to be parenteral (intramuscular injections). In this mode of administration, the drug has the maximum effect and is almost completely absorbed by the body.
There may be some side effects in the case of interferon injections. For example, fever, joint ache, and headache are possible in the first days of the treatment. These symptoms are not critical for the body and they tend to disappear soon, but during the treatment, they may cause some discomfort. To minimize these side effects of interferon therapy, some prefer the use of suppositories.
Reaferon-EС-Lipint
Reaferon-EС-Lipint is a liposome form of interferon. This means that interferon molecules are placed in small bioparticles called liposomes. This bio container protects interferon from destruction in the aggressive environment of the stomach and allows it to circulate in the blood and maintain its activity for a longer period of time. 
Thanks to the liposome, interferon retains all its healing properties and very rarely causes side effects. Prolonged circulation of liposomal interferon in the blood provides the same therapeutic effect but with a lower dose compared to interferon injections.
Specific immunotherapy requires that the drug should be administered 30 min after meals.
Viferon
Viferon is a complex antiviral immunomodulating drug, containing human recombinant interferon alfa-2b, as well as additional substances: vitamins E and C. 
Viferon was developed in the 1990s at the Gamaleya Research Institute of Epidemiology and Microbiology by a group of scientists led by prof. Malinovskaya. In 1998, the drug was registered. 
Suppositories are a fairly convenient form of introducing interferon into the body since they can be used either for the treatment of some diseases of the urogenital tract (locally) or as a complex effect. The rectal area has quite a rich blood supply, due to that the drug quickly enters the bloodstream. Rectal suppositories are used to quickly deliver interferon into the body, bypassing the acidic environment of the stomach.
Suppositories containing this substance can be used in both children and adults. Suppositories are prescribed for pregnant women from the 14th week of pregnancy. The drug has no restrictions on use during lactation. Buy Viferon (Interferon Alfa-2b Suppositories) for children who may be afraid of intramuscular injections.
In 2019, the drug received the Russian Pharma Awards (which is given upon the doctor survey) in the nomination "The most prescribed antiviral drug for the treatment of acute respiratory viral infections in children from the first days of life".
Grippferon
Grippferon is a drug based on a highly active recombinant interferon alfa-2b (artificially produced); it has immunomodulating, anti-inflammatory, and antiviral properties.
The effects of interferon alfa-2b:
Antiviral effect lies in activation of protective mechanisms of virus-free cells that prevent the virus entry and assembly of virions.
Immunomodulating effect. Interferon alfa-2b activates macrophages, T cells, and NK cells (Natural-killer cells), increases phagocytosis and antigen processing and presentation mediated by major histocompatibility complex (MHC), and stimulates proliferation and differentiation of bone marrow cells, therefore enhancing the mechanism of antiviral protection.
Anti-inflammatory effect, which is due to the immune system reactions boosted by interferon alfa-2b.
In contrast to other drugs containing interferon, Grippferon prevents the viruses' reproduction in the nasal mucosa – exactly where the viruses enter the body, buy it for the help with viral infections.
Indications
Prevention and treatment of influenza and acute respiratory viral infection (ARVI) in children and adults.
When to use Grippferon?
After contact with a patient and/or cold exposure use 1 dose in accordance with the age prescriptions above 2 times a day.
In order to prevent seasonal sickness and stimulate the immune system use 1 dose in accordance with the age prescriptions above in the morning every 1 or 2 days.
If necessary, prophylactic administration can be repeated. The drug is also prescribed to children from 1 year of age.
Altevir
The drug can be used subcutaneously, intramuscularly, and intravenously. The dose varies greatly depending on the condition. In the case of chronic Hepatitis B, the drug is used three times per week at a dose of 5–10 mln of IU. In the case of chronic Hepatitis C, the drug is used three times per week at a dose of 3 mln of IU. In other cases, Altevir is used at a smaller dose.
Contraindications 
History of severe cardiovascular disease (uncontrolled chronic heart failure, recent myocardial infarction, and severe cardiac arrhythmias);

Severe renal and/or hepatic insufficiency (including those caused by the presence of metastases);

Epilepsy, as well as severe dysfunctions of the central nervous system, especially expressed by depression, suicidal thoughts and attempts;

Autoimmune hepatitis or other autoimmune diseases;

Treatment with immunosuppressants after transplantation;

The disease of the thyroid gland;

Decompensated lung diseases (including COPD);

Decompensated diabetes mellitus;

Hypercoagulability.
Side effects
Very often: fever and weakness (these are dose-dependent and reversible reactions, disappear within 72 hours after a break in the treatment or its termination), chills, malaise. 
On the part of the CNS
Very often: headache; less often: asthenia, drowsiness, dizziness, irritability, insomnia, depression, suicidal thoughts and attempts; rarely: nervousness, anxiety.
On the part of the musculoskeletal system
Very often: myalgia; less often: arthralgia.
On the part of the digestive system
Very often: decreased appetite, nausea; less often: vomiting, diarrhea, dry mouth, change in taste; rarely: abdominal pain, dyspepsia; possibly a reversible increase in the activity of liver enzymes.
On the part of the cardiovascular system
Often: lowering blood pressure; rarely: tachycardia.
Dermatological reactions
Less often: alopecia, increased sweating; rarely: skin rash, skin itching.
On the part of the hematopoietic system
Reversible leukopenia, granulocytopenia, decreased hemoglobin level, and thrombocytopenia.
Rarely: weight loss, autoimmune thyroiditis.
Storage conditions
Keep out of the reach of children. Store at a temperature 2–8°C (35–46°F).
Shelf life is 2 years.
Manufacturer
Pharmstandard / Pharmapark, Russia.
Reaferon
Indications for use for Reaferon are similar to other interferon products. They include treatment and prophylactic of ARVI and flu. 
Contraindications
Individual intolerance to interferon or any other component of the drug;

Pregnancy and lactation;

Age below 18 y. o.
Side effects
Side effects were not observed when Reaferon was used in clinical settings. However, as it is an interferon product common side effects of interferon can occur such as:
Allergy reactions;

Flu-like syndrome: fever, headache, apathy, and tiredness;

Nausea, dyspepsia, and loss of appetite;

Insomnia, anxiety, apathy, and depression; 

Thyroid changes such as hyperthyreosis or hypothyreosis.
Overdose
Cases of overdose have not been observed. The occurrence of side effects can increase. The treatments if symptomatic.
Storage conditions
Keep out of the reach of children. Store at a temperature 2–8°C (35–46 °F).
Shelf life is 2 years. 
For transportation purposes, it is possible to keep the drug at a temperature below 25°C (77°F) for a period of 30 days or less. After the transportation, the drug should be put back in the fridge and kept at a temperature 2–8°C (35–46 °F). After the transportation, the shelf life remains the same.
Manufacturer
Vector Medica, Russia.
Viferon
The package includes 10 suppositories, each with 500 000 IU of Interferon Alfa-2b. The usual recommended dose is 500 000 IU two times per day for 5 days. This dose regimen should be used in cases of ARVI, pneumonia, flu, and bacterial diseases. Depending on the indication and the dynamic of the disease the therapy can be prolonged. 
In cases of Hepatitis, the dose is higher and the regimen is different.
The indications for use include ARVI in children and adults, different viral and bacterial infections, chronic viral hepatitis B, C, and D as a part of combination therapy.
Contraindications
Individual intolerance to any component of the drug;

Pregnancy (before the 14th week).
Side effects
Side effects usually include different allergic reactions. These reactions are temporary and usually vanish within 72 hours after discontinuation.  
Overdose
The information on overdose is not available.
Storage conditions
Keep out of the reach of children. Store at a temperature 2–8°C (35–46 °F).
Shelf life is 2 years.
Manufacturer
Feron, Russia.
Grippferon
Grippferon is a 10 ml nasal spray bottle in the form of a clear colorless or light yellow solution.
Active ingredient: human recombinant interferon alfa-2b – 10,000 IU/1 ml;
Inactive ingredients: disodium edetate dihydrate – 0.5 mg, sodium chloride – 4.1 mg, disodium phosphate dodecahydrate – 11.94 mg, monopotassium phosphate – 4.54 mg, povidone 8,000 – 10 mg, macrogol 4,000 – 100 mg, purified water – up to 1 ml.
Dosage and administration
At the first signs of disease, Grippferon is prescribed for 5 days. Dosage for adults and children from 15 years of age is 3 doses in each nasal passage 5–6 times a day (the maximum single dose is 2,000 IU, the maximum daily dose is 15,000–18,000 IU).
Contraindications
Individual intolerance to interferon or the components of the drug;
Severe allergies.
Grippferon is approved for use during pregnancy and lactation.
Side effects
Side effects are not registered.
Overdose
Cases of overdose are not registered.
Drug interaction
Co-administration of Grippferon with other nasal decongestants is not recommended as it can cause dry nose. It can be used in conjunction with vaccination.
Storage conditions
Keep out of the reach of children. Store at a temperature 2–8°C (35–46 °F).
Shelf life is 2 years. Open bottle to be stored for no more than 30 days.
Manufacturer
Firn M, Russia.
Related products
Thymalin® is a polypeptide preparation containing an extract of cattle thymus. It is a natural immunostimulant used in case of immunosuppression of any origin. It is compatible with antiviral medications. Thymalin is reported to speed up the recovery process, restore the immune system and reduce possible complications. Buy Thymalin with fast US domestic shipping.