We are currently working on replenishing our warehouse in the US as many products might be out of stock.
•
We are currently working on replenishing our warehouse in the US as many products might be out of stock.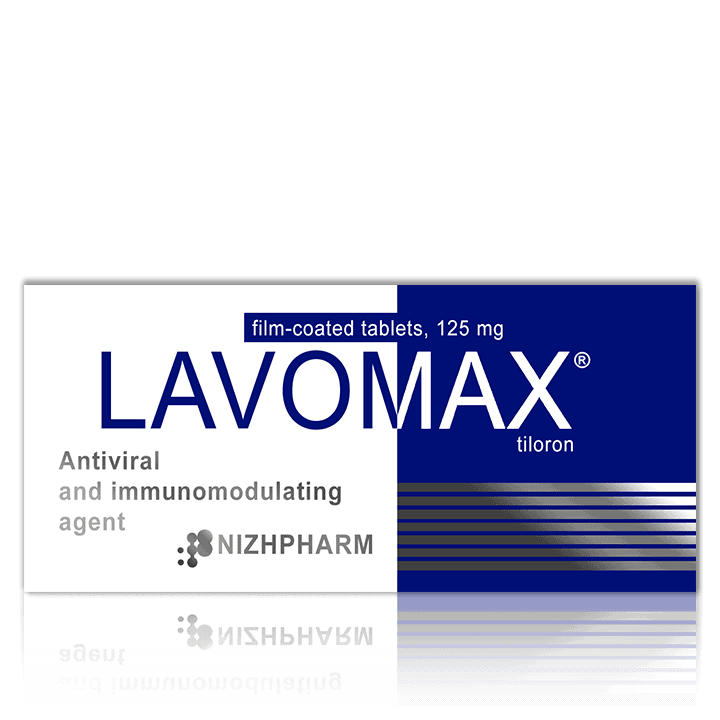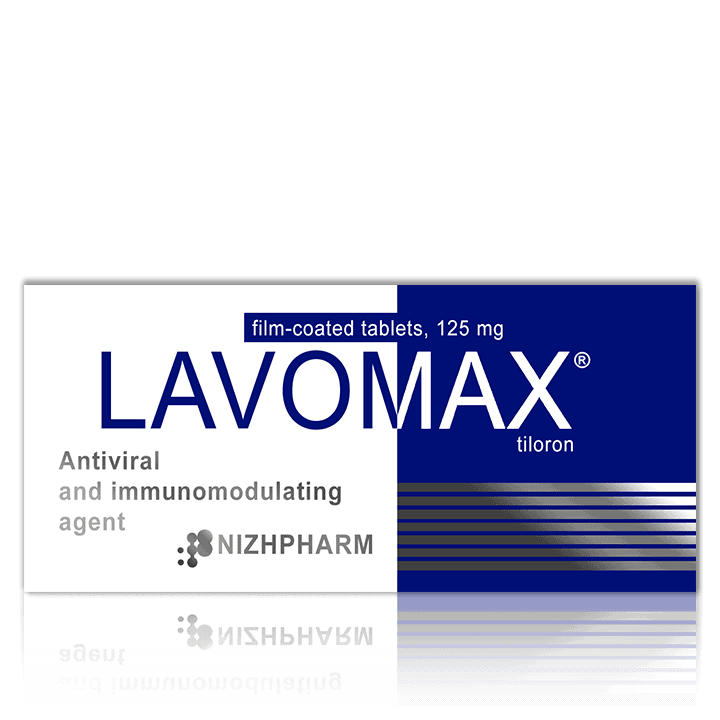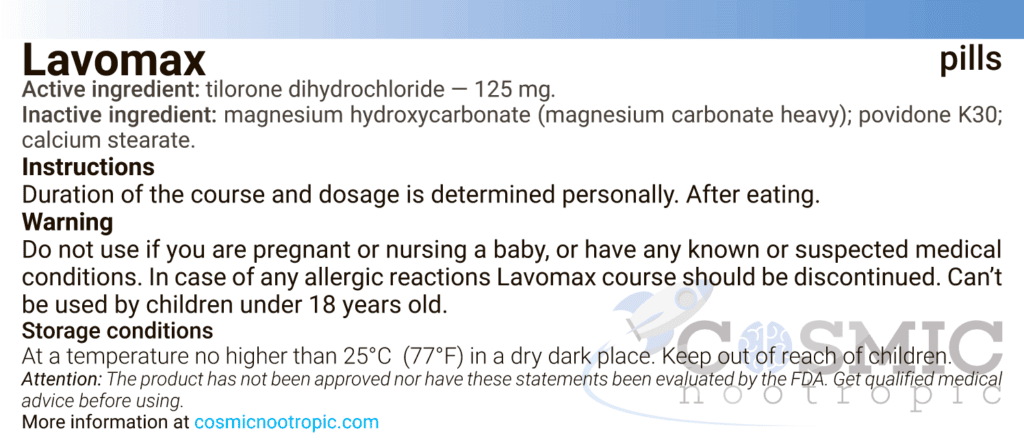 AUTHENTIC PRODUCTS
Only original pharmaceutical products that passed 3 stages of clinical trials.
GMP QUALITY
Our products are produced on GMP or state licensed factories.
10% CRYPTO DISCOUNT
10% discount for paying in BTC or other cryptocurrency.
PAYMENT BY CARD
Convenient Payment by Visa or MasterCard.
GUARANTEED DELIVERY
Guaranteed delivery times and clear Reshipment & Refund Rules.
PROMPT SHIPPING
Different shipping methods and same or next day shipping.
Lavomax is an immunomodulating and antiviral drug intended for the treatment and prevention of respiratory and other viral diseases.
Tilorone, its active ingredient, stimulates the production of interferons (proteins essential for anti-viral defense) and enhances immunity during influenza and ARVI. The synthesis method and antiviral properties of tilorone were first patented in 1968 in the USA. In USSR the production and use of this drug started in 1975.
Research demonstrated that Lavomax is effective in treating viral infections, including influenza and other acute respiratory viral infections, hepatitis and herpes, cytomegalovirus, and neurotropic viruses. The drug inhibits viral translation in the infected cells and prevents the spread of viruses, thus showing a strong antiviral effect.
Pharmacodynamic properties
Lavomax stimulates the production of alpha, beta, and gamma types of interferons in intestinal epithelial cells, hepatocytes, T-cells, and neutrophils.
It also contributes to the growth of bone marrow cells and enhances antibody production, stabilizes the level of immunosuppression, and regulates the T-Lymphocyte Helper/Suppressor ratio.
You can buy Tilorone dihydrochloride tablets for use as a part of complex therapy of:
Influenza and ARVI;
Herpes;
Prevention of influenza and ARVI;
The drug can also be used as part of complex therapy of viral hepatitis A, B, and C, cytomegalovirus infection, and non-gonococcal urethritis.
Produced by Stada / Nizhfarm, Russia.
Read more about immunostimulants.
---
Legal Disclaimer
This product has not been approved by the US FDA. All statements on this page are for informational purposes only and have not been evaluated by the US FDA.
This product is not intended to diagnose, treat, cure, or prevent any disease. See more
Contents
Active ingredient: tilorone dihydrochloride 125 mg;
Inactive ingredients: magnesium hydroxycarbonate, povidone K30, and calcium stearate.
Contraindications
Hypersensitivity to tilorone and other components of the drug;
Pregnancy and lactation;
Children under 18 years of age;
Sucrase-isomaltase deficiency, fructose intolerance, or glucose-galactose malabsorption (the drug contains sucrose).
Dosage and administration
To be administered orally after meals. 1 tablet per day during the first 2 days, then 1 tablet once every 2 days.
The maximum dose for influenza and ARVI treatment course is 750 mg (6 tablets). The maximum dose for herpes and other viral infections treatment course is 1.25–2.5 mg (10–20 tablets).
Side effects
Allergic response, dyspepsia, and short-term chills.
Overdose
No cases of overdose were recorded.
Drug interaction
The drug can be co-administered with antibiotics and medicines treating viral and bacterial diseases. No significant drug interactions were recorded.
Storage conditions
Store in a dark place at a temperature not higher than 25°C (77°F). Keep out of the reach of children.
Shelf life is 2 years.
Manufacturer
Thank you!
You will now receive regular updates from us!