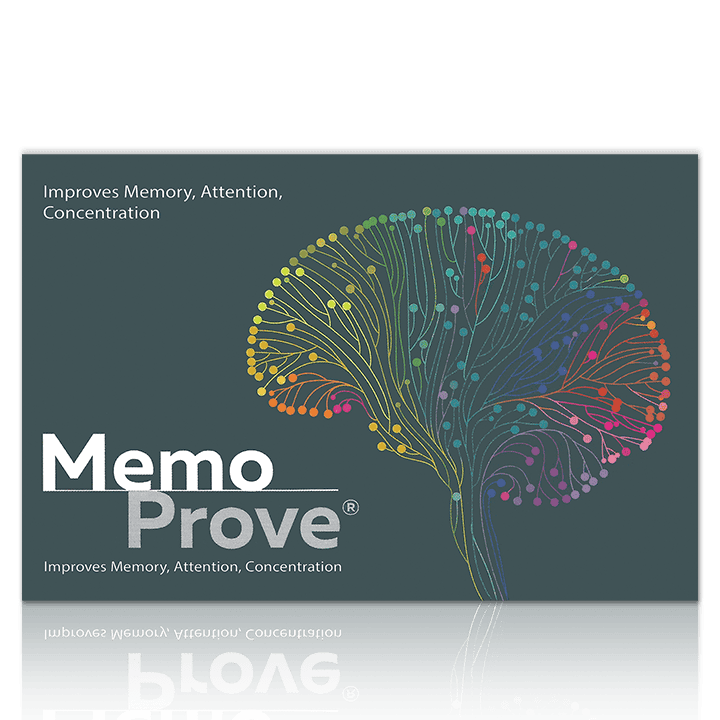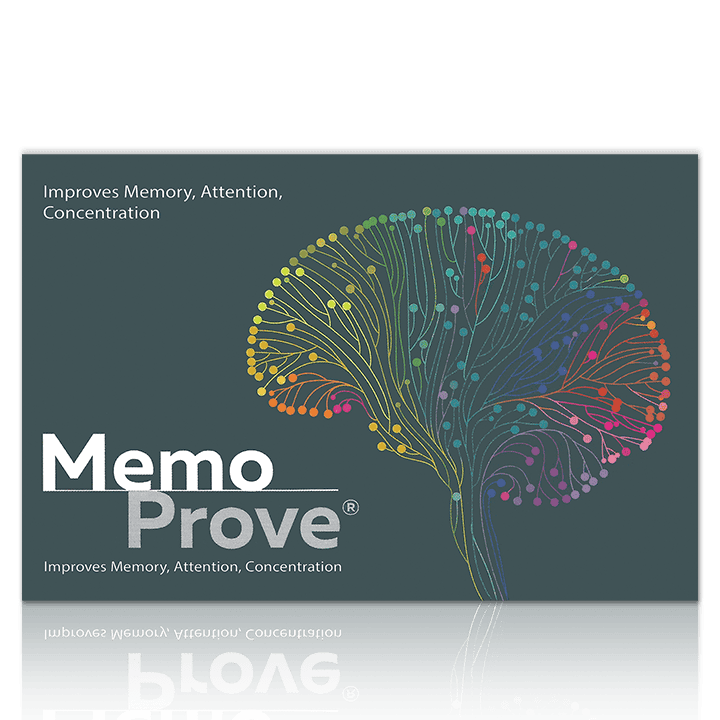 AUTHENTIC PRODUCTS
Only original pharmaceutical products that passed 3 stages of clinical trials.
GMP QUALITY
Our products are produced on GMP or state licensed factories.
10% CRYPTO DISCOUNT
10% discount for paying in BTC or other cryptocurrency.
PAYMENT BY CARD
Convenient Payment by Visa or MasterCard.
GUARANTEED DELIVERY
Guaranteed delivery times and clear Reshipment & Refund Rules.
PROMPT SHIPPING
Different shipping methods and same or next day shipping.
Memoprove is a dietary supplement that consists of a blend of neuropeptides N-Pep-12. It is designed to improve cognitive performance. Memoprove acts similarly to regulatory proteins of the nervous tissue that determine the division, differentiation, and survival of neurons.
It improves neuroplasticity and stimulates neuroprotection. Some even call them "Cerebrolysin pills".
---
| | |
| --- | --- |
| Synonyms | N-Pep-12 |
| Form: | 30 pills of 425mg |
| Form description: | Film-coated tablets |
| Active ingredient: | N-Pep-12 |
| Excipients: | Lactose monohydrate |
| ATC code: | V06B |
| Pharmacological action: | Neuroprotective |
| Shelf life: | 3 years. Do not use it beyond the expiration date printed on the package. |
| Storage conditions: | Store in a dry dark place at temperatures no higher than 25°C (77°F). Keep out of reach of children. |
| Terms of release: | Over-the-counter |
| Manufacturer: | Klocke Pharma-Service, Germany / EVER Pharma, Austria |
---
What is Memoprove?
The active substance of Memoprove is a mixture of N-Pep-12 neuropeptides which are extracted from the pig brain. Memoprove is designed to improve cognitive performance. 
This mixture of neuropeptides is obtained by enzymatic hydrolysis of purified proteins of nerve cells in compliance with all the GMP standards, using technologies approved by representatives of the European healthcare system.
The composition of Memoprove is very similar to Cerebrolysin. Some even call the preparation "Cerebrolysin pills". Although it is less potent compared to Cerebrolysin peptides. 
Memoprove efficacy is confirmed by preclinical studies, as well as by the results of placebo-controlled studies in groups of volunteers [4, 5]. Memoprove has a favorable safety profile. There were no statistically significant differences in the incidence of adverse events between the groups receiving N-Pep-12 and placebo [8].
What are the Mechanisms of Action of Memoprove (N-pep-12)?
The effects of Memoprove are defined by these two mechanisms:
Stimulation of

neuroplasticity

– the formation of new interneuronal connections and regenerative processes leading to an improvement in cognitive functions such as attention, memory alertness and concentration;

Stimulation of

neuroprotection

– protection of neurons and connections between them to prevent damage to nerve cells due to exposure to adverse factors (stress, toxic substances from the environment, ischemia, etc.).
These mechanisms make it possible to reduce and prevent the general damaging effect of various factors on nerve cells and its consequences in the form of cognitive decline
What is Memoprove Used For?
Memoprove can be used in the following cases:
Mild to moderate memory impairments;

Short-term memory problems;

Age-related memory disorders;

Improvement of concentration, clarity, and mental alertness;

Facilitate processing large volumes of information, undergoing stress or overload at work;

Normalize sleep

.
Where Can I Buy Memoprove  Online?
You can order Memoprove (N-Pep-12) online at different vendors. CosmicNootropic offers Memoprove in packs of 30x425mg pills. We offer fast US delivery and worldwide shipping with volume discounts! Always be sure to do your research before purchasing any nootropic supplement to ensure you are getting a quality product.
You can order Memoprove and get it delivered to the USA, Europe, the UK, Asia, and many other regions and countries via CosmicNootropic.
For more information on the analogs for cognitive improvement please refer to the post in our blog.
---
Legal Disclaimer
This product has not been approved by the US FDA. All statements on this page are for informational purposes only and have not been evaluated by the US FDA.
This product is not intended to diagnose, treat, cure, or prevent any disease. See more
What is Memoprove Dosage?
The dosage for adults is 1 pill per day, administered during a meal. The course duration is 1 month. If necessary, the course can be repeated after 1-2 months.
Contraindications
Individual intolerance to the components of the product, lactase deficiency, pregnancy and breastfeeding. Consult your doctor before use.
Safety of Use
Memoprove does NOT contain caffeine or other psychostimulants, herbs, yeast, dairy products, artificial colors, sugar, or preservatives.
Memoprove has NO drug or food interactions.
Related products
Galantamine (also known as Reminyl) is an alkaloid that increases the availability of acetylcholine and improves neuromuscular transmission. It is used to treat a wide range of disorders including myasthenia, myopathy, and Alzheimer's disease. Galantamine is also used off-label for creating lucid-dreaming effects. Fast US shipping is available!
Buy Anxiolytics Bundle to find your perfect anxiolytic supplement or stack without spending lots of money. The Anxiolytics Bundle contains five most popular anti-anxiety products that can help you deal with stress in a healthy way. Choose the one that works best for you. US fast delivery and international shipping available!
Buy Adaptogens Bundle to restore sustainable energy levels. Find your perfect adaptogenic supplement or stack without spending lots of money. The Adaptogens Bundle contains five most popular products in the category. Choose the perfect adaptogen that works for you. US fast delivery and international shipping available! 
Thank you!
You will now receive regular updates from us!