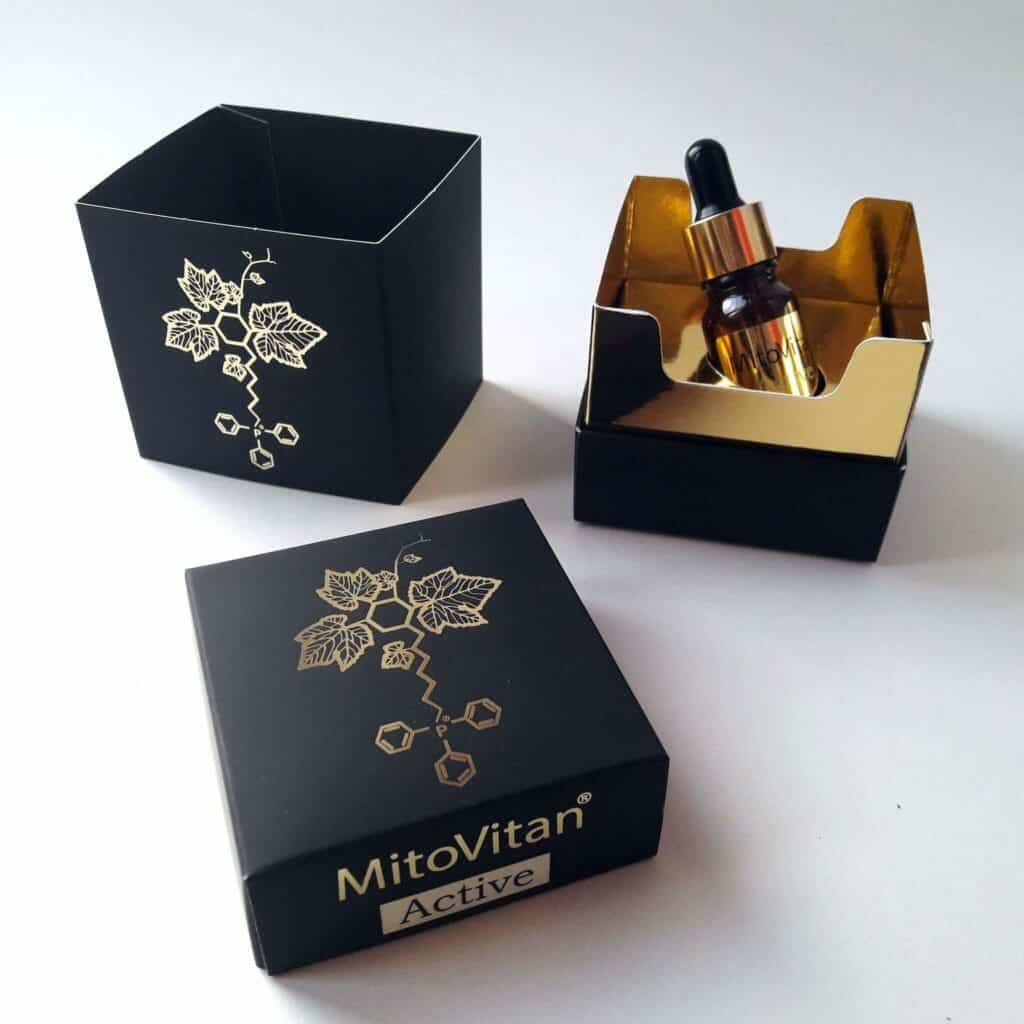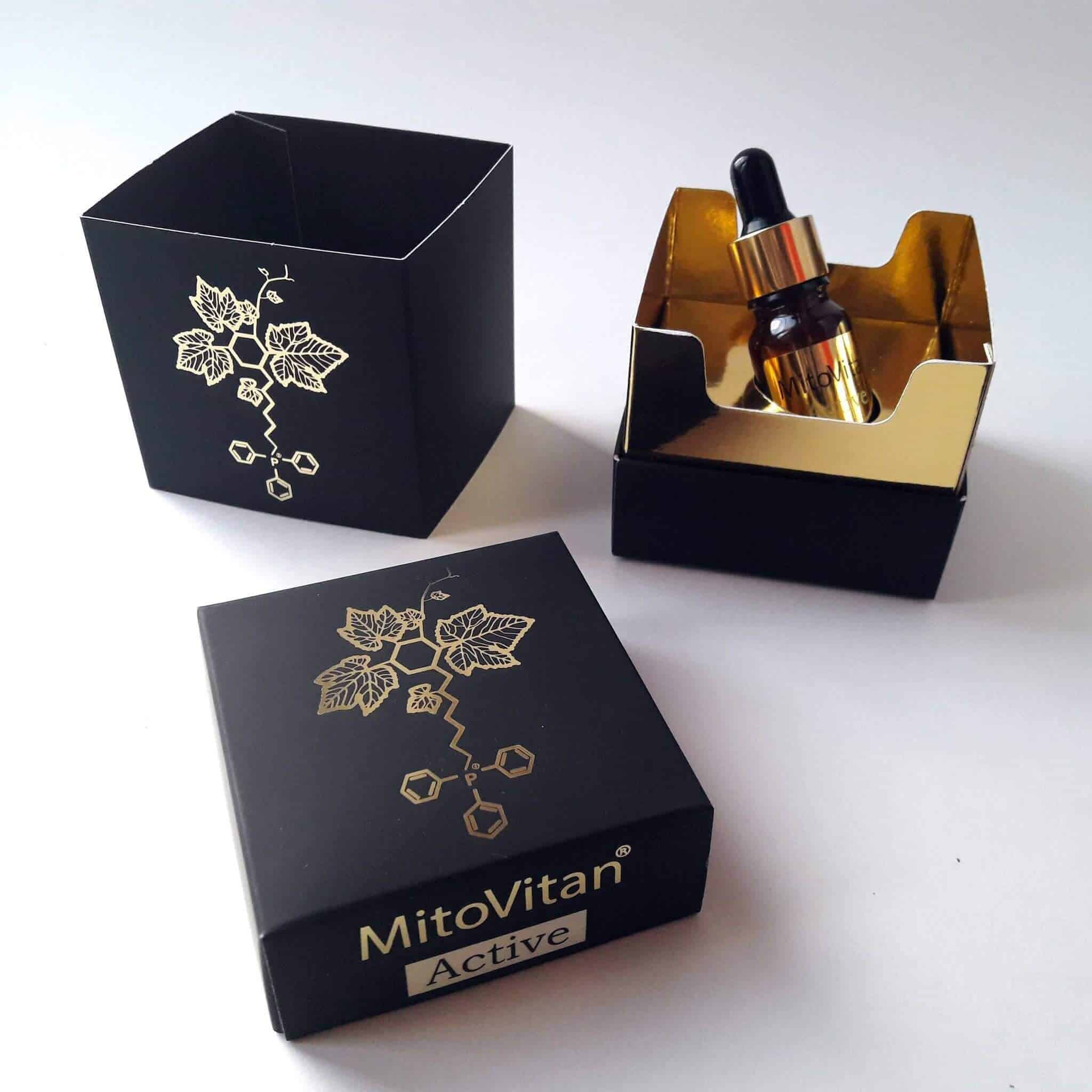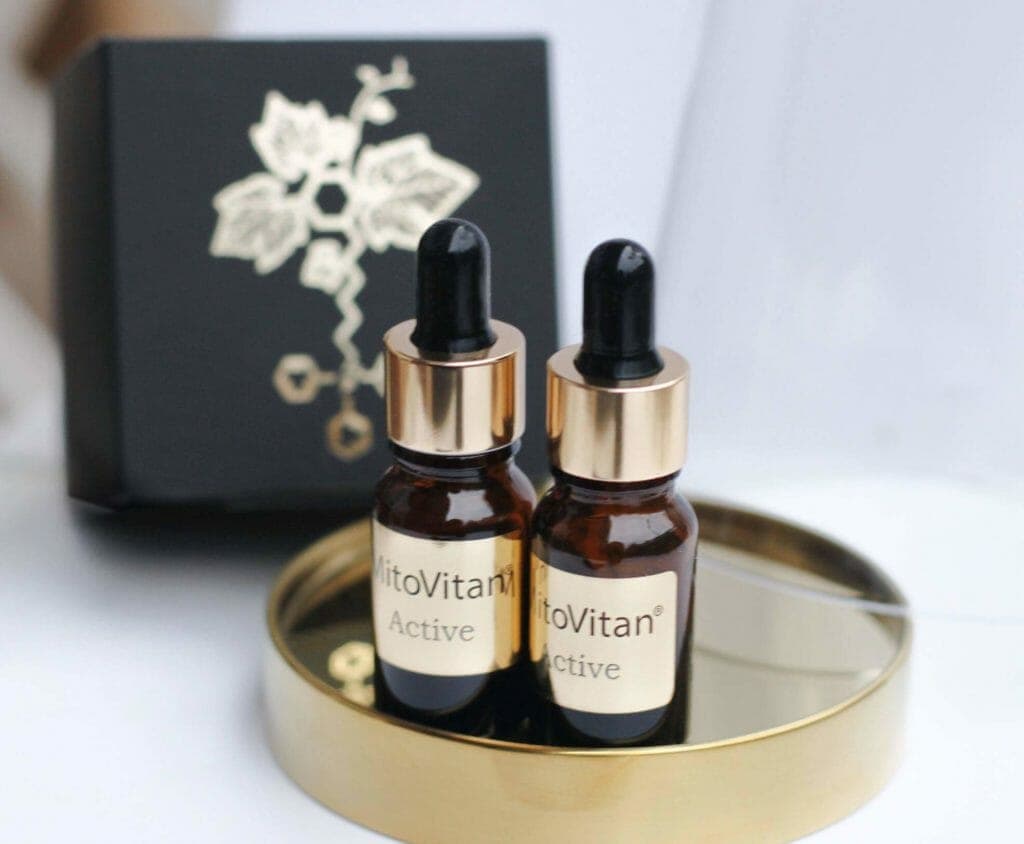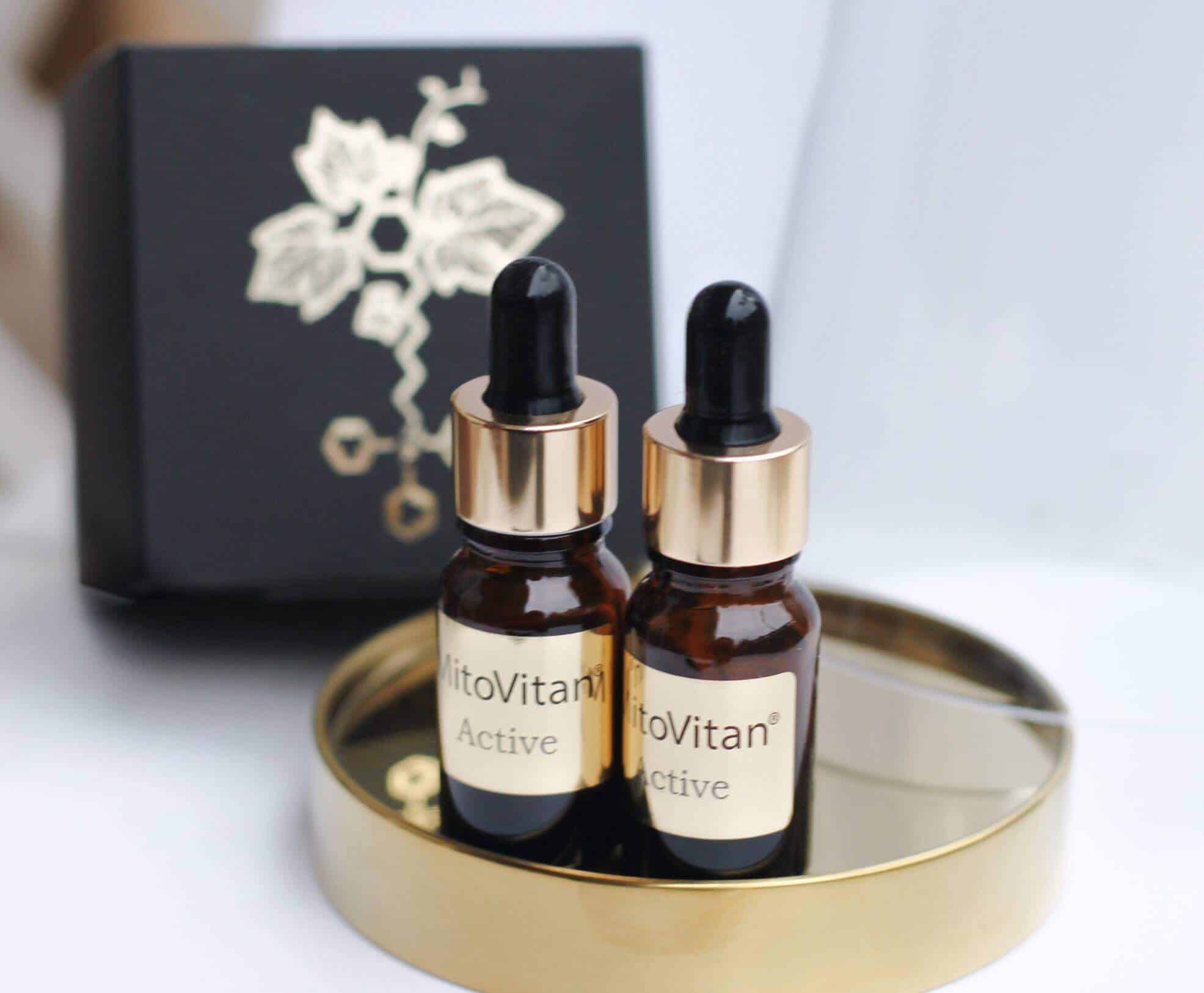 MITOVITAN ® Active (SKQ1 Anti-Aging Concentrate)
Buy MitoVitan Active SKQ1 anti-aging concentrate with 3–7 day fast domestic delivery within the US ($5) – just choose "Ships from: US (+15%)"
MitoVitan Active (Skulachev ions, SkQ1 Anti-Aging concentrate) contains the SkQ1 antioxidant, which is the world's first registered antioxidant targeting mitochondria.
The mitochondria are the place where skin-damaging free radicals are formed. SkQ1 is able to enter and accumulate directly inside them, which makes it thousand times more potent and effective than coenzyme Q10.
There it neutralizes the excess of free radicals and thus interrupts the aging process at the intracellular level.
The essential advantage of MitoVitan Active concentrate is a personal approach. Every person is unique, each of us has a different skin type and therefore we need different skincare. Thus, just take your favorite cream, serum, or any other remedy, add several drops of MitoVitan Active, and here you are: you get your own cosmetic line!
Composition: Purified water; Glycerol; Plastoquinonildecyltriphenyl-phosphonium Bromide (SkQ1); Lactic acid.
Main benefits:
Slows down the aging process;

Improves the overall skin condition;

Restores the skin elasticity;

Smoothes wrinkles.
Also, check the prepared solution – MitoVitan (SKQ1 Anti-Aging Serum)!
Produced by Mitotech, Russia. Read more in our blog post!
---
Legal Disclaimer
This product has not been approved by the US FDA. All statements on this page are for informational purposes only and have not been evaluated by the US FDA.
This product is not intended to diagnose, treat, cure, or prevent any disease. See more
Contents
Composition: Purified water; Glycerol; Plastoquinonildecyltriphenyl-phosphonium Bromide (SkQ1); Lactic acid.
Dosage and administration
The MitoVitan Active concentrate has to be used in combination with other cosmetics. The concentrate can be used continuously or in a course. The recommended course of treatment lasts for three months.
Recipe No. 1 for cosmetics with a thick consistency
As a base, use any of your primary face and body skin-care products (including products for the area around the eyes).
Mix one or two drops of MitoVitan Active with one milliliter (measured with the mixing spoon) of your cosmetic product (cream, gel, tonic, milk, etc.). Stir the mixture thoroughly in the mixing jar until you get a uniform consistency.

Apply the resulting mixture lightly tapping your fingers along the massage lines of your cleansed face and neck to relax the muscles and normalize the blood circulation.

For convenience, the mixture can be prepared in a larger volume but based on the same ratio – 1-2 drops of MitoVitan Active per one mixing spoon.
IMPORTANT: It is recommended to store the mixture for no more than two weeks.
Recipe No. 2 for liquid cosmetics
As a base, use any of your preferred products for face, body, and hair care.
Mix 10 ml (1/2 volume of the mixing bottle) of your cosmetic product with 10 drops of MitoVitan Active. Shake the sealed mixing bottle thoroughly for 20 seconds until a uniform consistency is achieved.

Apply the resulting mixture as told in the recommendations for the use of your base product.
IMPORTANT: It is recommended to store the mixture for no more than two weeks (except for the mixtures with cosmetic oils).
Contraindications
Individual intolerance to the ingredients.
Note
MitoVitan Active is water-based, so it may be difficult to mix it with a cosmetic oil. In this case, it is recommended to shake the mixture vigorously right before applying it to the skin.
As a result, small bubbles of the concentrate will appear in the cosmetic oil, which should be applied to the skin as quickly as possible. Storage of the resulting mixture is not recommended.
Do not combine the concentrate with alkaline cosmetics (with pH value is above 7) – for example, with shampoos or liquid soaps. In this case, we recommend adding MitoVitan Active to hair balm or shampoos and soaps marked with a neutral pH or pH below 7.
Storage conditions
Shelf life is 24 months.
After the vial is opened, store at most 2 months at a temperature of 15–25°C in the dark place. Do not use beyond the expiration date printed on the package.
Manufacturer
Produced by Mitotech, Russia.
Related products
Propolis is a natural substance produced by honey bees by combining the sap collected on needle-leaved trees with their own discharges and beeswax. Propolis has proven to have antibacterial, antiviral, antifungal and anti-inflammatory properties. It is one of the richest sources of bioflavonoids for the support of your immune system, provided by nature. Propolis is also advantageous for skincare as it keeps the skin hydrated and disinfected.
Retinalamin® is a retinoprotector that's been in practice for over 30 years. It launches mechanisms of adaptation to pathological processes and regeneration of retinal neurons. Their advantage lies in their tissue specificity, minor side effects, short duration of treatment, and long-term clinical effect. Retinalamin is known to improve visual functions in case of glaucoma, diabetic retinopathy and other eye disorders.
Limontar® is a combination drug that stabilizes tissue metabolism. The main components are citric and succinic acids. Limontar has antihypoxic and antioxidant properties,. It improves appetite and reduces the toxic effect of ethanol. It enhances the oxidation-reduction processes and the production of adenosine triphosphate (ATP). Thus Limontar activates functions of organs and tissues and improves mental and physical performance.