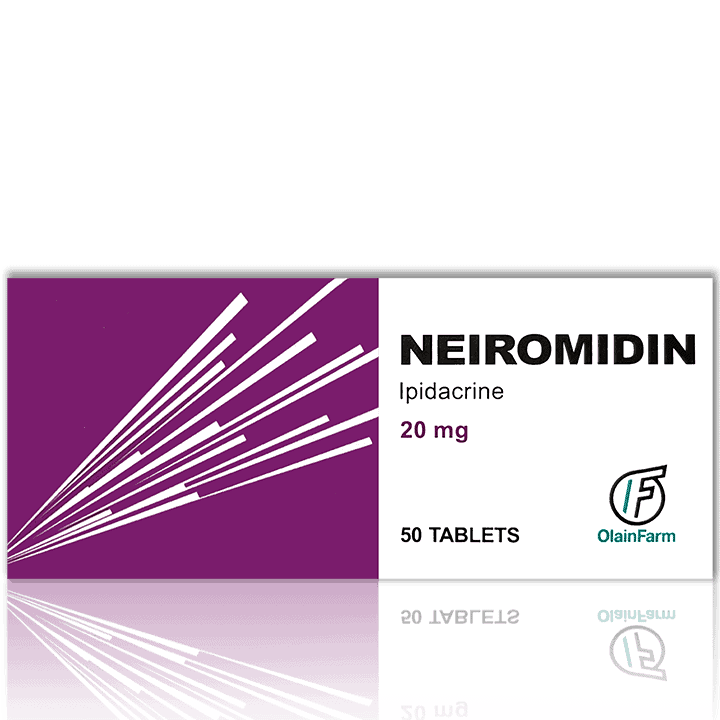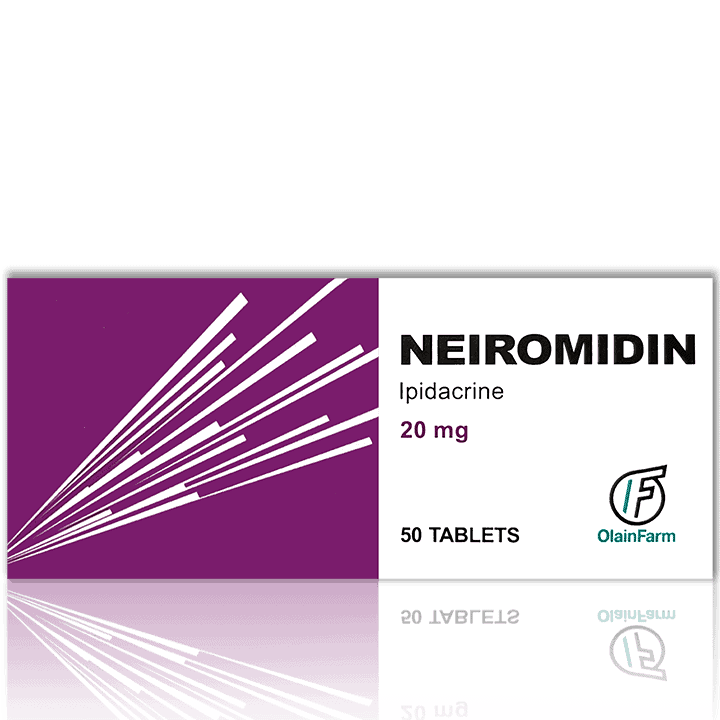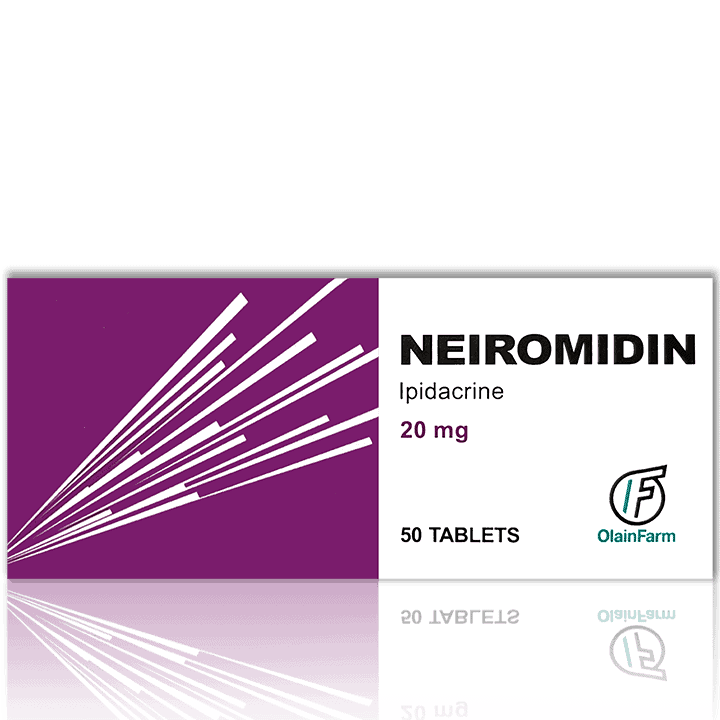 NEIROMIDIN ® (Ipidacrine)
AUTHENTIC PRODUCTS
Only original pharmaceutical products that passed 3 stages of clinical trials.
GMP QUALITY
Our products are produced on GMP or state licensed factories.
10% CRYPTO DISCOUNT
10% discount for paying in BTC or other cryptocurrency.
PAYMENT BY CARD
Convenient Payment by Visa or MasterCard.
GUARANTEED DELIVERY
Guaranteed delivery times and clear Reshipment & Refund Rules.
PROMPT SHIPPING
Different shipping methods and same or next day shipping.
Buy Neiromidin® (Ipidacrine) Online!
Ipidacrine is a reversible acetylcholinesterase inhibitor. It is used to improve memory and slow down memory impairment.
It is available to order in pill form at CosmicNootropic with fast US delivery!
---
Chemical name
Ipidacrine / Amiridine / NIK-247
Form:
50 pills of 20mg
Form description:
White or off-white flat cylindrical tablets with a bevel
Active ingredient:
Ipidacrine hydrochloride 20 mg
Excipients:
Lactose monohydrate – 65 mg,
Potato starch – 14 mg,
Calcium stearate – 1 mg
СAS Number:
62732-44-9
ATC code:
N06DA05
Shelf life:
5 years. Do not use it beyond the expiration date printed on the package.
Storage conditions:
Store in a dry dark place at temperatures no higher than 25°C (77°F). Keep out of reach of children.
Terms of release:
Over-the-counter
Manufacturer:
OlainFarm, Latvia https://lv.olainfarm.com/
---
What is Neiromidin?
Neiromidin is a reversible cholinesterase inhibitor. The medication directly stimulates impulse transmission in the central nervous system and neuromuscular synapses by blocking membrane K+ ion channels.
What Does Neiromidin Do?
Ipidacrine has a direct stimulating effect on impulse conduction along nerve fibers and interneuronal and neuromuscular synapses of the peripheral and central nervous system. The pharmacological action of Neiromidin is based on a combination of two mechanisms of action:
Blockade of potassium channels in the membrane of neurons and muscle cells;
Reversible inhibition of cholinesterase in synapses.
It is not only the acetylcholine effect on smooth muscles that is enhanced by Neiromidin, but also adrenaline, serotonin, histamine, and oxytocin effects.
What are the Neiromidin Benefits?
Neiromidin has the following benefits for the body:
It improves and stimulates impulse conduction in the nervous system and neuromuscular transmission;
It enhances the contractility of smooth muscle organs under the influence of agonists of acetylcholine, adrenaline, serotonin, histamine, and oxytocin receptors, with the exception of potassium chloride;
It improves memory and inhibits memory impairment.
It is reported that Neiromidin is of help in the treatment of Alzheimer's disease [2] and other memory disorders, mono- and polyneuropathy, polyradiculopathy of various etiologies, myasthenia gravis, myasthenic syndrome, myasthenic crises, bulbar paralysis and paresis and intestinal atony.
Where to Order Neiromidin Online?
You can order Neiromidin (Ipidacrine) online at CosmicNootropic. We offer Neiromidin in packs of 50x20mg pills with fast US delivery and worldwide shipping. We offer volume discounts!
You can order Neiromidin and get it delivered to the USA, Europe, the UK, Asia, and many other regions and countries via CosmicNootropic.
What is Neiromidin Dosage, Administration?
Doses and duration of treatment with Neiromidin are determined individually depending on the severity of the disease. A typical dosage is 10-20 mg 1-3 times a day, from 1 week to 6 months. The course of treatment can be repeated several times with a break between courses of 1-2 months.
What are the Side Effects of Neiromidin?
According to the manufacturer, side effects are rare. They may include increased salivation and sweating, palpitation, nausea, diarrhea, jaundice, bradycardia, epigastric pain, increased secretion of bronchial secretions, bronchospasm, and convulsions.
There is a list of contraindications for use of Ipidacrine, please read the official instruction before administering this drug.
During the course of treatment avoid alcohol as it enhances the side effects of Ipidacrine.
Can Neiromidin affect the ability to drive?
It is strongly recommended to refrain from driving vehicles and engaging in potentially hazardous activities that require increased concentration and speed of psychomotor reactions.
Related products
Nanotropil® (previously known as Phenotropil) was part of the cosmonaut's kit in the USSR. It is a phenyl derivative of Piracetam which is reported to be more neuroprotective compared to the original compound. It was shown to possess psychostimulatory and various adaptogenic and neuromodulator properties. Fast US domestic shipping is available.
Mildronate® (also known as Meldonium) is a synthetic analog of gamma-butyrobetaine (GBB), a substance that exists in every cell of the human body. It is used to treat angina, myocardial failure and reduce alcohol withdrawal symptoms. Off-label use of Meldonuim in otherwise healthy individuals includes increasing exercise tolerance, learning, memory, and sexual function.
Buy Meldonium as a perfect alternative for the discontinued Ladasten (Bromantane)! Fast US domestic shipping is available.