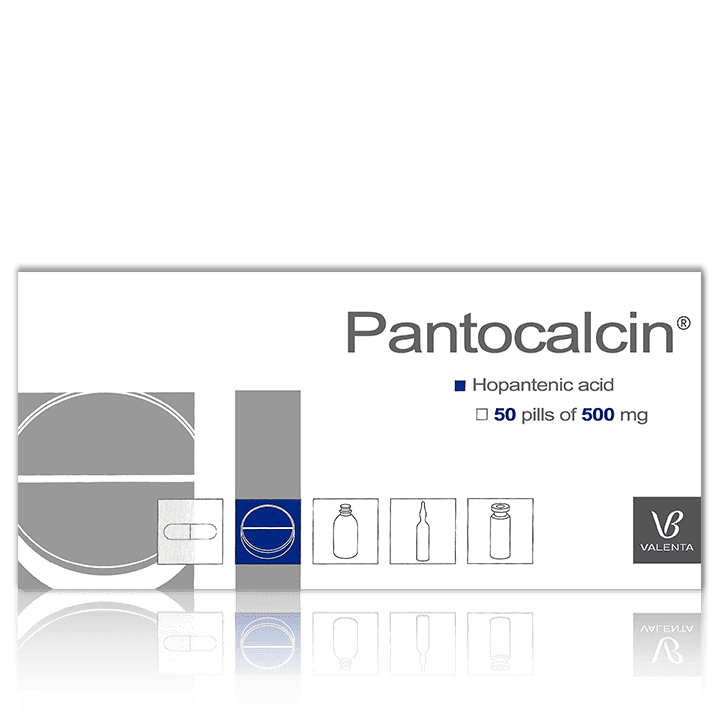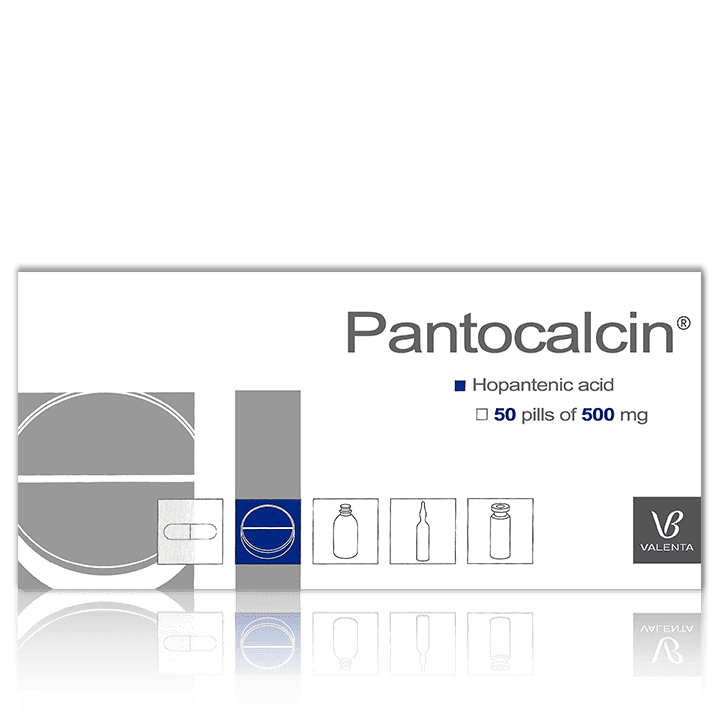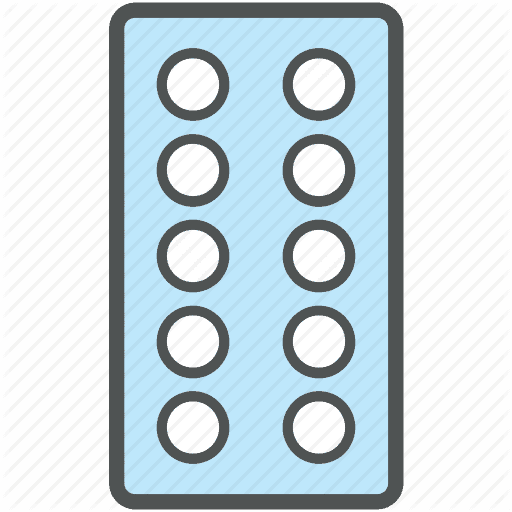 AUTHENTIC PRODUCTS
Only original pharmaceutical products that passed 3 stages of clinical trials.
GMP QUALITY
Our products are produced on GMP or state licensed factories.
10% CRYPTO DISCOUNT
10% discount for paying in BTC or other cryptocurrency.
PAYMENT BY CARD
Convenient Payment by Visa or MasterCard.
GUARANTEED DELIVERY
Guaranteed delivery times and clear Reshipment & Refund Rules.
PROMPT SHIPPING
Different shipping methods and same or next day shipping.
PANTOCALCIN ® (Hopantenic Acid)
Buy Pantocalcin Online!
Pantocalcin is a nootropic drug with neuroprotective, neurometabolic, and neurotrophic properties. Its active ingredient is the calcium salt of hopantenic acid. Pantocalcin can contribute to the normalization of brain function at the level of individual neurons and their synaptic connections. It is used to improve memory, perception, attention, and thinking, increase learning ability, and activate intellectual functions.
| | |
| --- | --- |
| Form: | 50 pills of 250 mg / 50 pills of 500 mg |
| Form description: | White color of a flat-cylindrical form with a facet and a breaking line. |
| Active ingredient: | Calcium hopantenate (hopantenic acid or calcium salt of hopantenic acid) – 250 mg or 500 mg |
| Excipients: | Magnesium hydroxycarbonate, calcium stearate, talc, potato starch. |
| СAS Number: | 17097-76-6 |
| ATC code: | N06BX |
| Pharmacological action: | Nootropic |
| Shelf life: | 4 years. Do not use it beyond the expiration date printed on the package. |
| Storage conditions: | Store in a dry dark place at temperatures no higher than 25°C (77°F). Keep out of reach of children. |
| Terms of release: | Over-the-counter |
| Manufacturer: | Valenta Pharm, Russia |
What is Pantocalcin?
Pantocalcin is a nootropic drug that is used in the treatment of various neurotic disorders and psychoemotional stress. The active ingredient Hopantenic acid has neuroprotective, neurometabolic, and neurotrophic properties. Pantocalcin, the calcium salt of hopantenic acid with all the properties of this acid, contributes to the normalization of brain function at the level of individual neurons and their synaptic connections in various pathologies.
Hopantenic acid (N-pantoyl-GABA) is the higher homolog of D(+)-pantoyl-g- aminobutyric acid (vitamin B5), in which β-Alanine is replaced by γ-aminobutyric acid (GABA). This substance was first synthesized by Japanese researchers in the early 1950s as a part of research on pantothenic acid analogs; then, it was found to be present in the brain of various animal and plant tissues. Subsequent pharmacological study of this compound was conducted in Japan and later in the Soviet Union.
Read the transcript of the interview in our blog.
What are the Benefits and Effects of Pantocalcin?
Hopantenic acid is a natural mediator of GABA in the nerve tissue, unlike other GABA-derived nootropic drugs. Hopantenic acid penetrates the blood-brain barrier and has a pronounced effect on the functional activity of the CNS due to the presence of pantoyl radical in its molecule.
Hopantenic acid has many points of application in cellular metabolism and it determines its wide spectrum of pharmacological actions:
The drug improves glucose utilization (especially in the cerebral cortex, subcortical ganglia, hypothalamus, and cerebellum), and nucleic acid metabolism.
It also activates the synthesis of ATP, protein, and RNA, i.e. stimulates anabolic processes in the brain neurons.
The indirect neurometabolic effect of the drug is associated with the improvement of microcirculation in the brain due to the optimization of the passage of red blood cells through the vessels of the microvasculature and inhibition of platelet aggregation.
The drug has an anti-hypoxic effect – it can reduce neuronal oxygen demand under hypoxic conditions;
It has a neuroprotective effect – it can increase the resistance of nerve cells to adverse factors;
The drug also has an antiepileptic effect;
It can facilitate information transfer in the brain, enhance wakefulness, and amplify the absolute and relative power of the EEG spectrum of the cortex and hippocampus. Improved informational exchange in the brain results in improved memory, perception, attention, thinking, increased learning ability, and activated intellectual functions.
What is Pantocalcin Used For?
In the indications listed below Pantocalcin is usually used as a part of complex therapy and not as the first drug of choice.
The on-label use of Pantocalcin includes the following indications:
Cognitive impairment in organic brain lesions and neurotic disorders;
Cerebrovascular insufficiency caused by atherosclerotic changes in cerebral vessels, senile dementia (initial form), and residual organic brain lesions in persons of mature age and in the elderly;
Cerebral organic insufficiency in patients with schizophrenia;
Extrapyramidal hyperkinesis in patients with hereditary diseases of the nervous system (Huntington's chorea, hepatocerebral dystrophy, Parkinson's disease, etc.);
The consequences of previous neuroinfectious and traumatic brain injuries;
Correction of side effects caused by neuroleptics or preventively as a so-called "add-back therapy";
Epilepsy with a slowdown of mental;
Psychoemotional stress, reduced mental and physical performance as well as problems with concentration and memory;
Urination disorders: enuresis, daytime urinary incontinence, pollakiuria, and urinary urgency;
Children with mental retardation e.g. delay in mental, speech, and motor development, infantile cerebral palsy, stuttering (mainly clonic form), and epilepsy.
Where Can I Order Pantocalcin Online?
You can buy Pantocalcin online at different vendors. CosmicNootropic offers Pantocalcin in packs of 50x250mg pills and 50x500mg pills. We offer worldwide shipping! Always be sure to do your research before purchasing any nootropic supplement to ensure you are getting a quality product.
You can order Pantocalcin and get it delivered to the USA, Europe, the UK, Asia, and many other regions and countries via CosmicNootropic.
---
Legal Disclaimer
This product has not been approved by the US FDA. All statements on this page are for informational purposes only and have not been evaluated by the US FDA.
This product is not intended to diagnose, treat, cure, or prevent any disease. See more
What is Pantocalcin Dosage, How to Use It?
Pantocalcin is administered orally, 15-30 minutes after meals.
The recommended single dose for adults is 0.5-1 g, and the recommended single dose for children is 0.25-0.5 g.
The maximum daily dose for adults is 1.5-3 g, and the maximum daily dose for children is 0.75-3 g.
The recommended duration of treatment is from 1-4 months. In some cases, it can last up to 6 months. It is possible to repeat the treatment after 3–6 months.
To enhance performance, the recommended dosage of Pantocalcin is 0.25 g 3 times a day.
Drug interaction
Pantocalcin prolongs the effects of barbiturates and enhances the effects of anticonvulsant drugs, nootropic drugs, and central nervous system stimulants; therefore, precautions should be taken to ensure that the combined use of these drugs with Pantocalcin will not result in any additional side effects.
Pantocalcin might mitigate the side effects of phenobarbital, finlepsin, and antipsychotics.
Pantocalcin effects can be increased if the drug is combined with glycine or xydifon.
Thank you!
You will now receive regular updates from us!