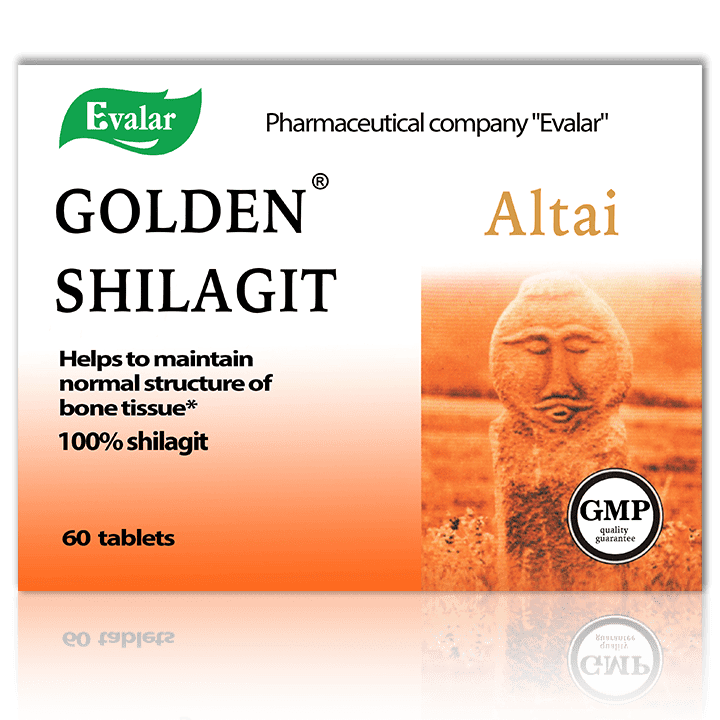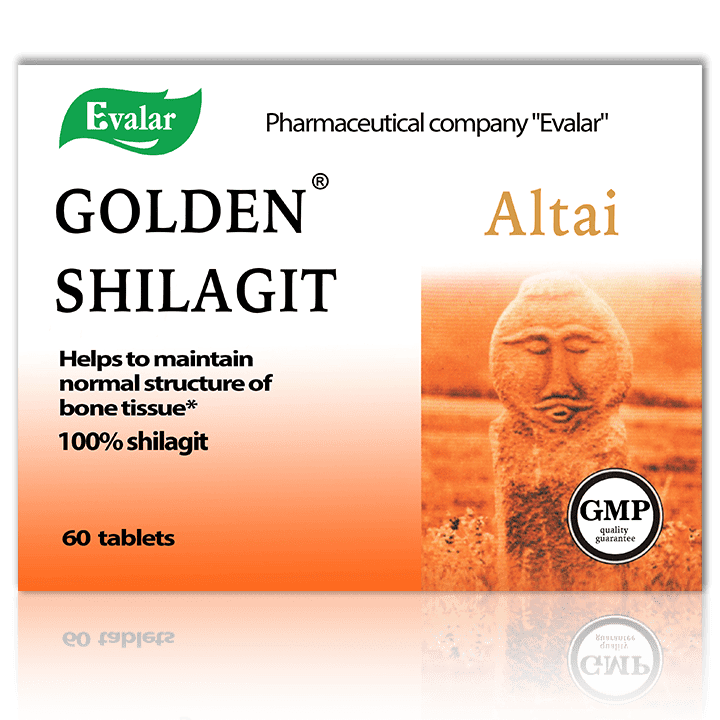 SHILAJIT GOLD ® (Mumio)
AUTHENTIC PRODUCTS
Only original pharmaceutical products that passed 3 stages of clinical trials.
GMP QUALITY
Our products are produced on GMP or state licensed factories.
10% CRYPTO DISCOUNT
10% discount for paying in BTC or other cryptocurrency.
PAYMENT BY CARD
Convenient Payment by Visa or MasterCard.
GUARANTEED DELIVERY
Guaranteed delivery times and clear Reshipment & Refund Rules.
PROMPT SHIPPING
Different shipping methods and same or next day shipping.
Buy Shilajit Gold (Mumio) with fast delivery!
Shilajit (also known as Mumio) is a natural substance that contains more than 85 micro-elements and minerals. It is used both in official and alternative medicine.
This herb comes from Altai, the region in the southeast of Russia, which is famous for Shilajit, as well as other herbal and natural remedies.
Tablets "Shilajit Gold" have tonic and regenerative properties.
Due to the high content of microelements, Shilajit enhances the processes of regeneration (self-healing), normalizes calcium metabolism, and stimulates the body's immunity system.
Recommended as an additional treatment for fractures, injuries, burns, gastric ulcer, and 12 duodenal ulcers, inflammatory diseases of the gastrointestinal tract, inflammatory diseases of the upper respiratory tract, immune deficiency, skin diseases, loss of strength, fatigue, stress, under adverse environmental conditions, when exposed to increased radiation, chemical poisoning and other factors harmful to the body.
Buy Shilajit to help your body with:
Development of metabolic processes in muscle and bone tissue with bruises or injuries;
Regenerating processes in tissues;
Increase the protective properties of the body.
Produced in Russia.
Check other products from the Antioxidants category!
---
To be used as a food supplement.
Contents
0.2 g of purified Shilajit per 1 tablet.
Dosage and administration
Adults and children over 14 years old: 1 tablet 1-2 times a day with meals. The duration of treatment is 20–25 days, with bone injuries up to 2 months.
Contraindications
Not recommended for patients with very high blood pressure, in the period of pronounced bleeding (uterine, intestinal, nasal, etc.), for pregnant and lactating women, children under 12 years.
Storage conditions
Store in a dry, dark place.
Shelf life is 2 years.
Country of manufacture
Russia.
---
To be used as a food supplement.
Related products
Aralia is a well-known gentle adaptogenic tonic herb popular for its wide range of pharmacological properties. Aralia tincture contains a variety of beneficial oils and acids, as well as vitamins B1, B2. It is used to treat physical and mental fatigue, asthenic syndrome, arterial hypotension, decreased sex drive, depression, enuresis, radiation sickness and metabolic disorders. Aralia can also help to recover from craniocerebral injury, contusion, meningitis, post-infectious arachnoiditis and ARVI (in the complex therapy).