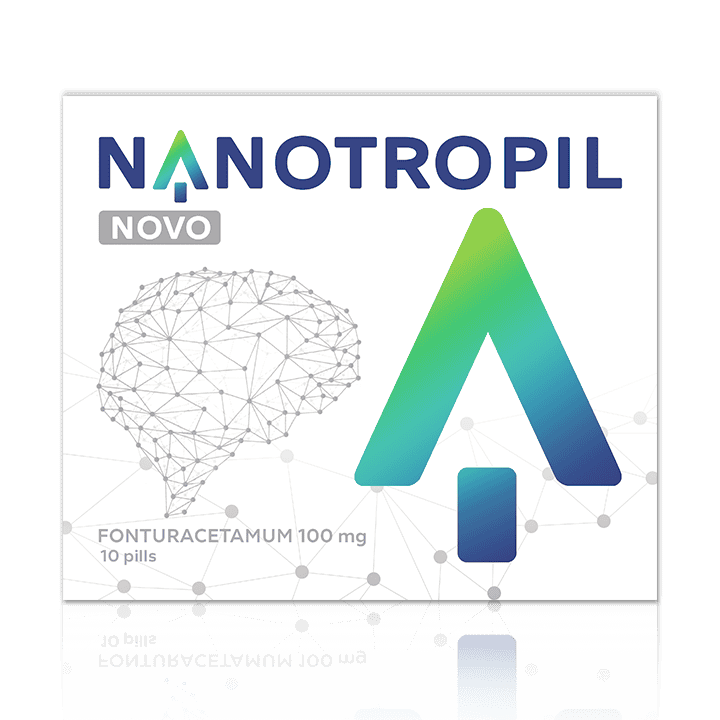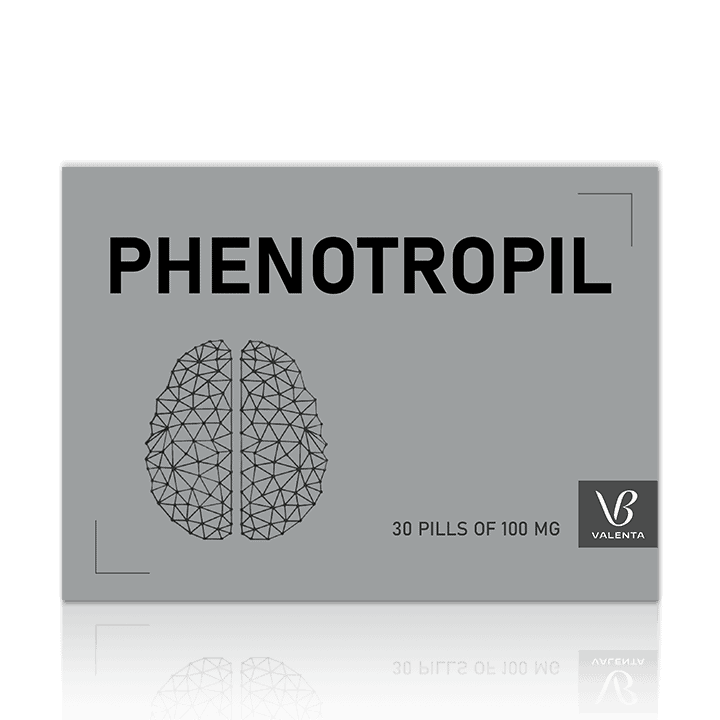 AUTHENTIC PRODUCTS
Only original pharmaceutical products that passed 3 stages of clinical trials.
GMP QUALITY
Our products are produced on GMP or state licensed factories.
10% CRYPTO DISCOUNT
10% discount for paying in BTC or other cryptocurrency.
PAYMENT BY CARD
Convenient Payment by Visa or MasterCard.
GUARANTEED DELIVERY
Guaranteed delivery times and clear Reshipment & Refund Rules.
PROMPT SHIPPING
Different shipping methods and same or next day shipping.
Buy Phenylpiracetam Online Now!
You can source Phenylpiracetam pills with fast US delivery at Cosmic Nootropic.
Your Phenylpiracetam will get to you within just 2–6 days!
Phenylpiracetam Information
---
Synonyms:
Phenotropil, Nanotropil, Fonturacetam, Carphedon
Form:
pills (100 mg)
Form description:
Bevel-edged pills of flat-round shape in white color
Active ingredient:
N-carbamoylmethyl-4-phenyl-2-pyrrolidone – 100 mg
Excipients:
Lactose monohydrate (milk sugar) – 51.52 mg
Potato starch – 46.48 mg
Calcium stearate – 2 mg

CAS Number:

77472-70-9
Molecular formula:
C12H14N2O2
ATC code:
N06ВХ
Bioavailability:
99.7%
Elimination half-life:
3–5 hours
Pharmacological action:
Anti-asthenic, anticonvulsant, anxiolytic, nootropic, neuromodulatory
Shelf life:
3 years. Do not use beyond the expiration date printed on the package.
Storage conditions:
Store in a dry dark place at temperatures no higher than 30°C. Keep out of reach of children.
Manufacturer:
Valenta Pharm www.valentapharm.com/eng/
---
What is Phenylpiracetam (Nanotropil)?
Phenylpiracetam (Nanotropil) is a Russian drug that is used to treat a variety of medical conditions such as cerebral stroke, traumatic brain injury, and neurodegenerative diseases. It is also used to improve cognitive function and memory.
Nanotropil is factory produced brand-name of Phenylpiracetam that meets the highest safety standards and quality. Phenylpiracetam or Nanotropil (previously known as Phenotropil) was developed by Soviet researchers in the space branch of the USSR pharmaceutical industry back in the 1980s.
The studies of different nootropic substances were led by Dr. Valentina Akhapkina. She wanted to synthesize a pharmaceutical that could unleash the body energy without draining it. Phenylpiracetam (Nanotropil) appeared to be such a preparation. Before this nootropic supplement became available to the general population it had been tested countless times on animals and then on over 500 volunteers across the country to be approved for human consumption.
Phenylpiracetam is a nootropic agent that is commonly used to treat cognitive impairment and dementia. It has low toxicity and does not have any serious side effects when taken correctly.
Phenylpiracetam stacks wells with many nootropics. You can use Phenylpiracetam in a stack to improve the overall positive effect.
Interesting Facts about Phenylpiracetam
Phenylpiracetam nootropic was included in the Cosmonaut's Kit. Aleksandr Serebrov a distinguished Soviet and Russian cosmonaut used Phenylpiracetam during his 197-day flight. He said that Phenylpiracetam worked for him as a "normalizer": it decreased impulsivity and irritability – conditions that are common during a long-term stay in space.
Piracetam vs Phenylpiracetam: What is the Difference?
Some may wonder: what is the difference between Piracetam and Phenylpiracetam?
First of all, Piracetam is the original nootropic agent. Phenylpiracetam is a more potent derivative of Piracetam that was synthesized in 1983. Some say that Phenylpiracetam is much more effective than the original Piracetam or Pramiracetam, which is the most popular Racetam on the market.
Nanotropil (Phenylpiracetam) is a non-habit-forming drug. However, it is different from other Racetam family of cognitive enhancers (incl. oxiracetam, aniracetam, pramiracetam) in that it might cause a mild receptor down-regulation in certain individuals when taken for long periods of time.
Phenylpiracetam Benefits & Effects
Phenylpiracetam has the following effects:
Improved brain activity, focus, better memory consolidation, improved concentration and learning processes;
A moderate psychostimulating effect combined with anxiolytic properties i.e. mood-lifting and anxiety reduction;
Adaptogenic effects, i.e. combating mental and physical fatigue under stress;
Increased resistance of brain tissue to hypoxia and toxins;
Combating mild depression by increasing serotonin, dopamine, and noradrenaline in the brain;
Better visual acuity and range;
Mild immunostimulating properties.
Effects of Phenylpiracetam appear after a single dose, which is important when using the compound in extreme conditions.
What are Phenylpiracetam Uses?
Phenylpiracetam can be officially used both for healthy individuals experiencing various kinds of stress and also for those who have the following indications:
Extreme work conditions e.g. excessive intellectual or physical requirements;
As a study aid and brain booster for better cognitive function;
Mild and moderate depressions;
Chronic fatigue syndrome;
Cerebrovascular diseases;
Alcohol hangover symptoms;
Other conditions, characterized by reduced intellectual productivity.
Phenylpiracetam moderate activating effect on motor reactions, and physical performance also explains its use among athletes in sports. You can also check out Phenylpiracetam Reddit reviews.
What does Phenylpiracetam do to the Brain?
Phenylpiracetam has a positive effect on the metabolic processes and blood circulation of the brain. Phenylpiracetam activates the integrative activity of the brain, promotes memory consolidation, improves concentration and mental activity, facilitates learning processes, accelerates information transfer between the cerebral hemispheres, and increases the resistance of brain tissue to hypoxia and toxic effects.
Does Phenylpiracetam Upregulate Dopamine?
The compound increases the content of noradrenaline, dopamine, and serotonin in the brain. It does not affect the GABA level. It does not bind to GABA-A and GABA-B receptors, and it has no significant effect on the spontaneous bioelectrical activity of the brain.
Top 5 Ways To Increase Dopamine Levels!
Where to Buy Phenylpiracetam Online?
There are different forms of phenylpiracetam for different purposes, for example: phenylpiracetam powder, phenylpiracetam pills, or phenylpiracetam capsules. The best place to buy Phenylpiracetam is typically from a nootropic store or from a pharmacy. In some of the CIS countries, you can purchase phenylpiracetam in store over the counter, without a prescription.
Cosmic Nootropic offers high-quality pure nootropic Phenylpiracetam pills that are produced officially.
If you source Phenylpiracetam at Cosmic Nootropic you will get a high-quality product at a competitive price and with excellent customer service support! We offer fast US delivery and international shipment. Cosmic Nootropic is one of the best legit websites to order Phenylpiracetam pills.
Please also check out other related products:
---
Legal Disclaimer
This product has not been approved by the US FDA. All statements on this page are for informational purposes only and have not been evaluated by the US FDA.
This product is not intended to diagnose, treat, cure, or prevent any disease. Prior to using any product on this page please apply for professional medical advice. See more
Phenylpiracetam Dosage & How to Use
Phenylpiracetam dosages may vary between 100 mg and 300 mg. Most common Phenylpiracetam dose is 100 mg taken once a day, every morning after meals. The usual Phenylpiracetam course duration is from 2 weeks to 3 months, on average 30 days. The nootropic supplement should not be taken after 4 pm. One pack of Nanotropil (Phenylpiracetam) contains either 10 or 30 pills, each with 100 mg of the active ingredient. If you buy Phenylpiracetam
1 pack (30 pills) it will be sufficient for 30 days of administration
. To obtain detailed information about effects and dosages, please read the official instructions.
What are Phenylpiracetam Side effects?
Phenylpiracetam is a potent nootropic that has a range of potential side effects. Although they are said to be rare (<10%). And they usually occur within the first three days of use. These can include headaches, irritability, nausea, and stomach problems. It is important to consult with a doctor before taking any preparation. If Phenylpiracetam is taken after 4pm, it may cause insomnia.
Note
In patients with severe psychoemotional exhaustion, Phenylpiracetam may cause drowsiness.
You can find many research papers on this product. We highlighted a few below:
Related products
Buy Adaptogens Bundle to restore sustainable energy levels. Find your perfect adaptogenic supplement or stack without spending lots of money. The Adaptogens Bundle contains five most popular products in the category. Choose the perfect adaptogen that works for you. US fast delivery and international shipping available! 
Thank you!
You will now receive regular updates from us!