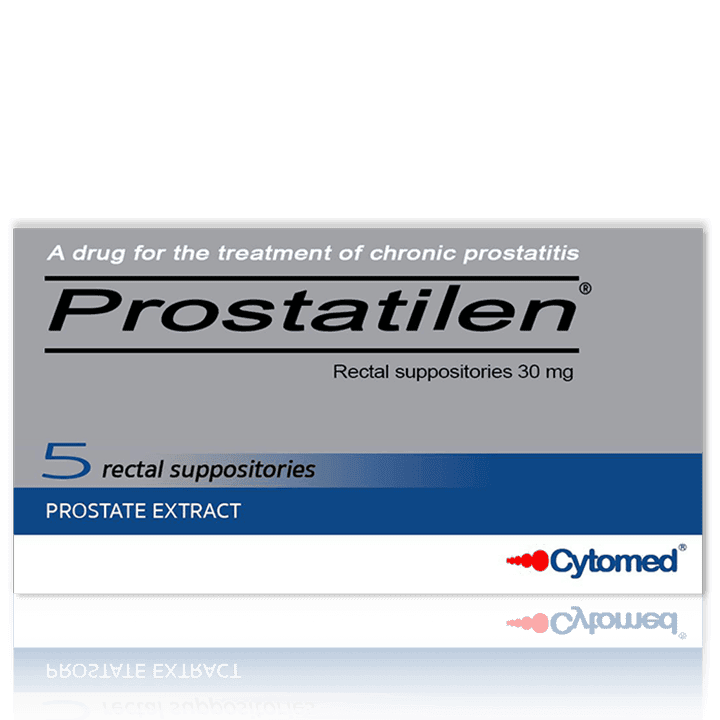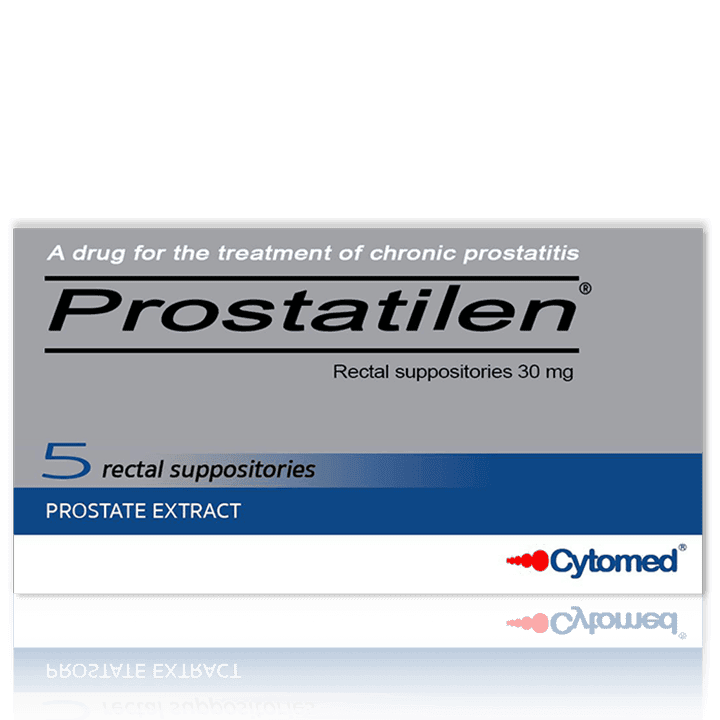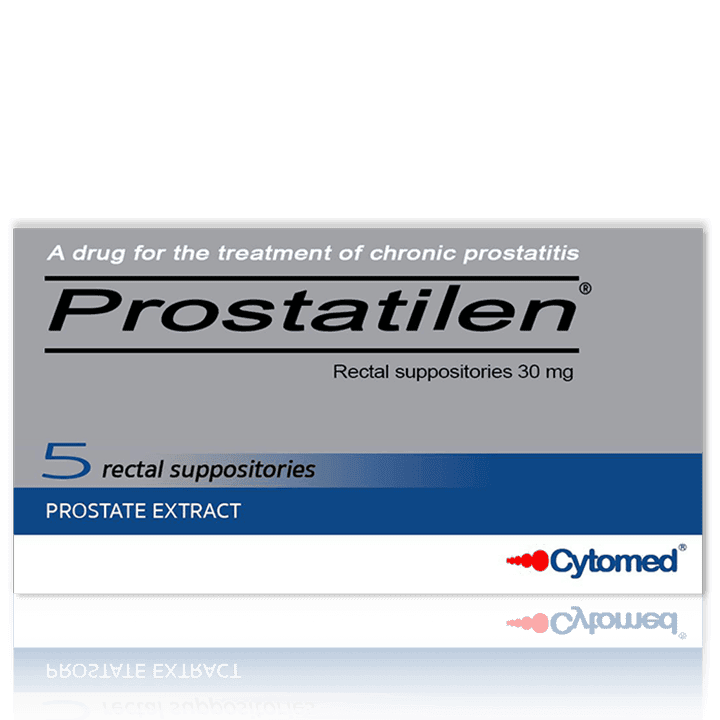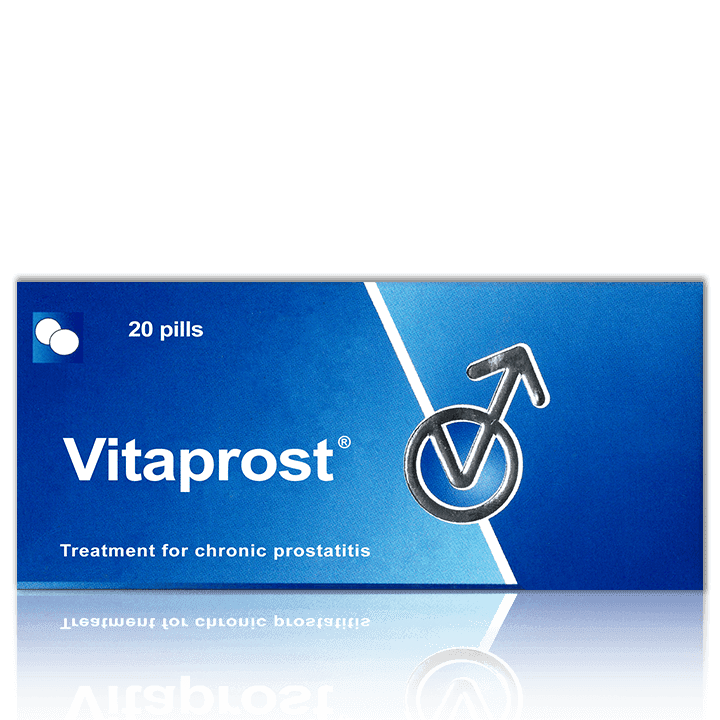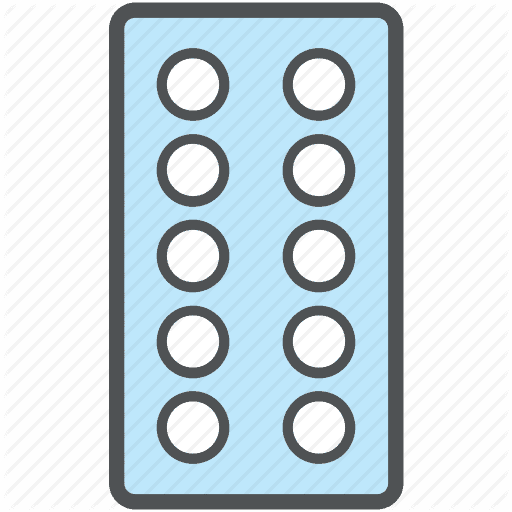 AUTHENTIC PRODUCTS
Only original pharmaceutical products that passed 3 stages of clinical trials.
GMP QUALITY
Our products are produced on GMP or state licensed factories.
10% CRYPTO DISCOUNT
10% discount for paying in BTC or other cryptocurrency.
PAYMENT BY CARD
Convenient Payment by Visa or MasterCard.
GUARANTEED DELIVERY
Guaranteed delivery times and clear Reshipment & Refund Rules.
PROMPT SHIPPING
Different shipping methods and same or next day shipping.
PROSTATILEN ® | VITAPROST ® (Prostate Peptides)
Buy Prostatilen | Vitaprost with the fastest delivery!
Prostatilen | Vitaprost is a medicine of animal origin aimed at treating prostate diseases. It has anti-inflammatory and prostatotropic effects. It helps treat edema, reduce the number of leukocytes in the prostate gland, stabilize the secretion in epithelial cells and stimulate the muscle tone in the bladder. It also improves the blood supply in the prostate gland by reducing blood clotting and prevents the development of thrombosis
The research also shows that Prostatilen | Vitaprost can be used as part of complex therapy for treating male infertility, erectile dysfunction, and acute cystitis.
Both drugs have the same active ingredient, but Prostatilen is used as suppositories or injections, while Vitaprost can be taken orally.
The drug's main ingredient is bull prostate tissue extract. It is most effective in:
Reducing the inflammation;
Improving blood circulation, which helps the prostate gland receive more oxygen;
Improving sexual performance and semen quality;
Stimulating the immune system;
Strengthening the muscles of the bladder and urethra.
Indications
Chronic abacterial prostatitis;
Before and after prostate surgery;
Benign prostatic hyperplasia.
Produced by Cytomed, Russia; Stada / Nizhfarm, Russia.
Check out other products in the Reproductive Health category.
Buy Prostatilen | Vitaprost at our store!
Contents
Lyophilisate for solution for injection in a form of powder
In 1 ampoule:
Active ingredient: the active water-soluble peptide content of the bull prostate tissue extract – 5 mg.
Rectal suppositories
In 1 suppository:
Active ingredient: the active water-soluble peptide content of the bull prostate tissue extract – 30 mg;
Inactive ingredients: dimethyl sulfoxide and polyethylene glycol in the amount essential to make a 2.8 g suppository.
Enteric-coated tablets
In 1 tablet:
Active ingredient: bull prostate tissue extract (powder) 100 mg, with the active peptide content of 20 mg;
Inactive ingredients: sucrose, lactose, calcium stearate, crospovidone, and microcrystalline cellulose.
Dosage and administration
Dosage for the injections is 5–10 mg once a day. Dissolve the lyophilisate in 1-2 ml of 0.9% sodium chloride solution or 0.25–0.5% novocaine solution. The duration of the treatment course is 5–10 days. If necessary, the treatment course can be repeated after 1–6 months.
Suppositories are to be administered rectally. The dosage is 1 suppository 1-2 times a day (in the morning and in the evening). It is recommended to administer a suppository after emptying one's bowels and having hygiene procedures. Apply a small amount of water to the suppository. Insert the suppository into the rectum. It is recommended to sit or lie with one's legs closed for 30-40 minutes. The duration of the treatment course is 5–10 days.
Tablets to be administered orally, 1 tablet 2 times a day. Duration of treatment is not less than 30 days in case of benign prostatic hyperplasia or not less than 10 days for chronic abacterial prostatitis.
Contraindications
Hypersensitivity to the components of the drug.
Side effects
Allergic response.
Overdose
No cases of overdose recorded.
Drug interaction
Prostatilen is compatible with antibacterial medications used in treating prostatitis.
Storage conditions
Store at a dark place. Keep out of the reach of children. Storage temperature is not higher than 20°C for lyophilisate and tablets, and 8–15°C for suppositories.
Shelf life is 3 years.
Manufacturer
Cytomed, Russia; Stada / Nizhfarm, Russia.
Related products
Mildronate® (also known as Meldonium) is a synthetic analog of gamma-butyrobetaine (GBB), a substance that exists in every cell of the human body. It is used to treat angina, myocardial failure and reduce alcohol withdrawal symptoms. Off-label use of Meldonuim in otherwise healthy individuals includes increasing exercise tolerance, learning, memory, and sexual function.
Buy Meldonium as a perfect alternative for the discontinued Ladasten (Bromantane)! Fast US domestic shipping is available.